Main Content
Discover Health
I'm Christina. With four autoimmune diseases, I've spent most of my life seeking better health. In 2012, I found it through the autoimmune protocol. Ever since, it's been my mission to help others with similar dietary needs by providing simple, tasty recipes and practical lifestyle advice.
Get Your Free Guide
Take control of your health the smart way–saving time, energy, and money. In addition to "Five Easy Ways to Combat Chronic Illness", you'll get a foods list, meal planner, and e-cookbook, plus weekly emails with healthy-living tips and tricks.
AIP Meal Plans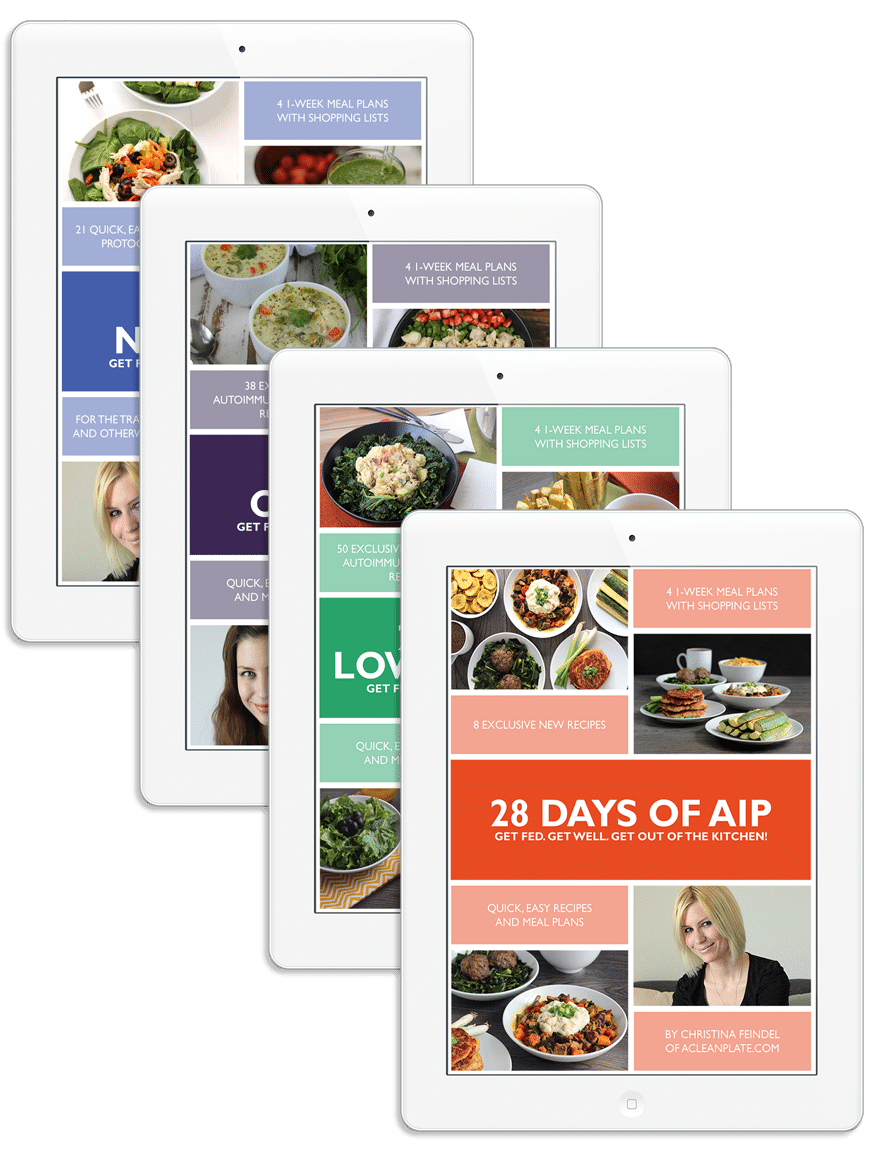 Struggling to get started–or stick with it? With one-pot, low-FODMAP, and no-cook options, my four-week meal plans simplify the autoimmune protocol so you can spend less time in the kitchen and more time doing the things you love.
Additional Resources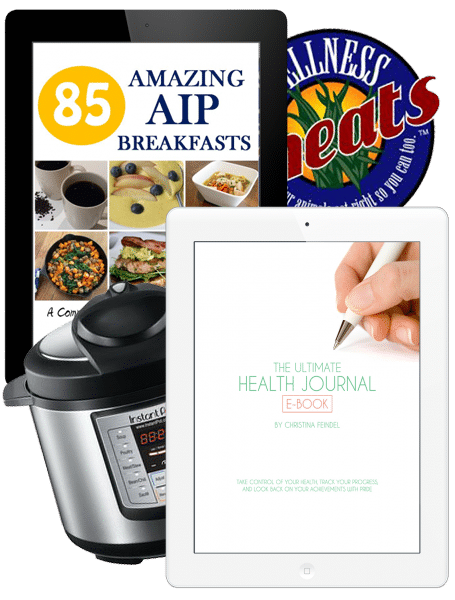 These cookbooks, products, programs, and kitchen staples have been invaluable to me over the years. Whether you're looking to save time, try new things, or get organized, I can't recommend them enough!