This. It was perfect. Amazing. So good. I've never had mole sauce, so I have no idea what the authentic stuff tastes like. But, I don't need to know. Whether or not this is anywhere close, it's incredible. Noah requested we have it every night, and I'm inclined to indulge him on that one.
Don't Feel Like Cooking?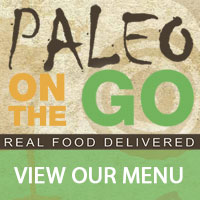 That's okay! Everyone needs a break sometimes, especially during busy times like the holidays or when you're sick or stressed out. When I find myself unwilling or unable to prepare healthy meals myself, I turn to Paleo on the Go. Yes, they have autoimmune protocol-friendly options! With tons of nutritious, delicious, pre-packaged meals, Paleo on the Go's ready-to-go, frozen courses are perfect for those days you just don't want to be in the kitchen. They even offer an appreciable selection of AIP-friendly treats, including toaster pastries!
Nutrition Facts
Calories:
251
kcal
Carbohydrates:
7
g
Protein:
34
g
Fat:
9
g
Saturated Fat:
2
g
Polyunsaturated Fat:
2
g
Monounsaturated Fat:
3
g
Cholesterol:
96
mg
Sodium:
606
mg
Potassium:
372
mg
Fiber:
1
g
Sugar:
4
g
Vitamin A:
5
%
Vitamin C:
4
%
Calcium:
1
%
Iron:
10
%
Instructions
Put the chicken in a pot with enough water to cover and bring to a boil.

Reduce heat and simmer for 15 minutes.

Reserve 1 cup of broth from the chicken and pour out the rest, then combine the 1 cup broth with the remaining ingredients and add to the pot with the chicken.

Bring to a boil, then reduce heat to medium-low and simmer 30 minutes, stirring occasionally.