Nightshades give me belly aches and don't do any favors for my arthritis, either. So this Spaghetti with Nomato Sauce has become my go-to substitute for tomato paste, puree, and sauce. Not only does the sauce work well in soups, stir-fries, and curries, but it makes for a fantastic autoimmune protocol-friendly spaghetti. It smells just like real marinara sauce and has a rich, beautiful color thanks to the beets. Since its inception this recipe has become a staple, with portions of sauce stored in the freezer for easy access any time I need it. (It keeps for about three months in my experience.) If you feel the sauce is too thick, add vegetable broth to taste while blending.  I like to make it with multicolored carrots for a somewhat darker, more reddish hue, but the flavor will turn out just as well with orange carrots if that's all you can find. And the color varies every time I make it, so don't be concerned if yours doesn't look quite the same.
Are you suffering from adrenal fatigue?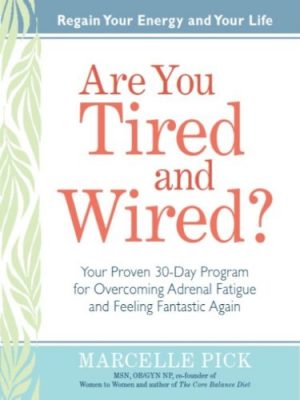 Are You Tired and Wired? is one of my favorite books on adrenal fatigue with chronic illness. It's a comprehensive yet straightforward examination of the factors at work and home that contribute to chronic adrenal dysfunction and the diet, lifestyle adjustments, and emotional reprogramming that can help fix it. A healthcare provider with a focus on women's health, Marcelle Pick will help you identify what type of adrenal dysfunction you suffer from and provide an easy-to-follow, science-based program to help you restore balance to your life. I found it extremely helpful with my own chronic fatigue!
Spaghetti with Nomato Sauce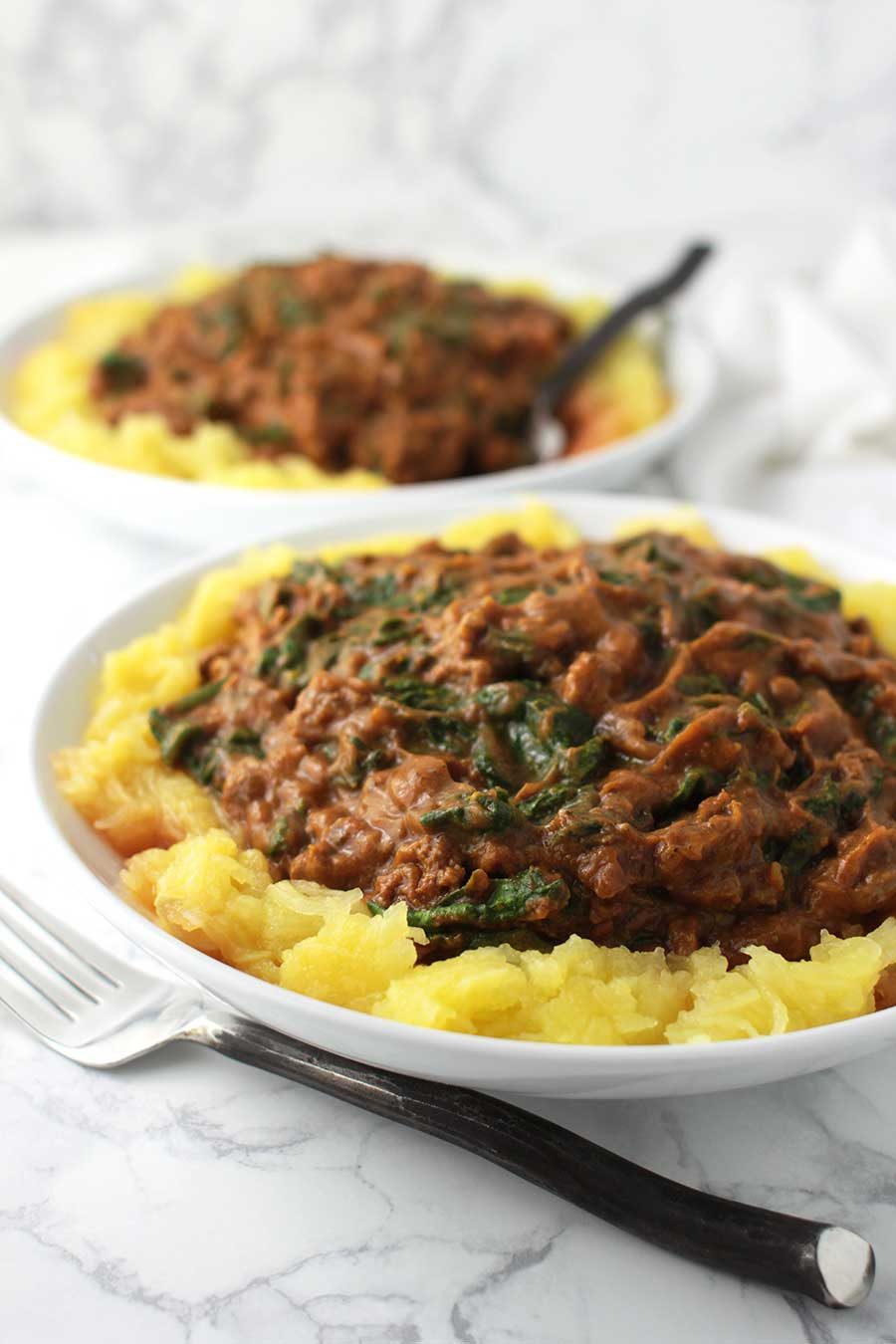 PREP TIME:

10

minutes

COOK TIME:

1

hour

YIELDS:

4

servings

RATING:
CALORIES:
587kcal
PROTEIN:
41g
TOTAL FAT:
29g
MUFA:
13g
PUFA:
3g
SATURATED:
10g
CHOLESTEROL:
101mg
TOTAL CARBS:
45g
FIBER:
14g
SUGARS:
17g
VITAMIN C:
183%
POTASSIUM:
2925mg
SODIUM:
1436mg
CALCIUM:
42%
IRON:
77%
Instructions
Spaghetti
Brown the meat with oregano, parsley, basil, ginger, and salt in a large skillet over medium heat.
Add the nomato sauce and bring to a boil. Reduce the heat and simmer for 1 hour, stirring occasionally.
Stir in the spinach and cook until its reduced, then serve over the spaghetti squash.
Nomato Sauce
Combine all ingredients in a slow cooker and cook on low for 7 hours.
Remove the bay leaves. Puree in a blender until smooth, then season to taste.