Nightshades give me belly aches and don't do any favors for my arthritis, either. So this Spaghetti with No-Tomato Sauce has become my go-to substitute for tomato paste, puree, and sauce. Not only does the sauce work well in soups, stir-fries, and curries, but it makes for a fantastic autoimmune protocol-friendly spaghetti. It smells just like real marinara sauce and has a rich, beautiful color thanks to the beets. Since its inception this recipe has become a staple, with portions of sauce stored in the freezer for easy access any time I need it. (It keeps for about three months in my experience.) If you feel the sauce is too thick, add vegetable broth to taste while blending.  I like to make it with multicolored carrots for a somewhat darker, more reddish hue, but the flavor will turn out just as well with orange carrots if that's all you can find. And the color varies every time I make it, so don't be concerned if yours doesn't look quite the same.
Don't Feel Like Cooking?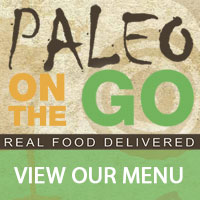 That's okay! Everyone needs a break sometimes, especially during busy times like the holidays or when you're sick or stressed out. When I find myself unwilling or unable to prepare healthy meals myself, I turn to Paleo on the Go. Yes, they have autoimmune protocol-friendly options! With tons of nutritious, delicious, pre-packaged meals, Paleo on the Go's ready-to-go, frozen courses are perfect for those days you just don't want to be in the kitchen. They even offer an appreciable selection of AIP-friendly treats, including toaster pastries!
Total Time:
1
hour
10
minutes
Nutrition Facts
Calories:
587
kcal
Carbohydrates:
45
g
Protein:
41
g
Fat:
29
g
Saturated Fat:
10
g
Polyunsaturated Fat:
3
g
Monounsaturated Fat:
13
g
Cholesterol:
101
mg
Sodium:
1436
mg
Potassium:
2925
mg
Fiber:
14
g
Sugar:
17
g
Vitamin A:
23800
IU
Vitamin C:
151
mg
Calcium:
420
mg
Iron:
13.9
mg
Instructions
Spaghetti
Brown the meat with oregano, parsley, basil, ginger, and salt in a large skillet over medium heat.

Add the no-tomato sauce and bring to a boil. Reduce the heat and simmer for 1 hour, stirring occasionally.

Stir in the spinach and cook until its reduced, then serve over the spaghetti squash.
No-Tomato Sauce
Combine all ingredients in a slow cooker and cook on low for 7 hours.

Remove the bay leaves. Puree in a blender until smooth, then season to taste.