"Blended salads" are a big thing in the raw foods community, but they totally have their place on an autoimmune-friendly, anti-inflammatory, Paleo-like diet. They're a quick and easy way to meet your veggie quota. You could totally serve this recipe as a single-serving salad, but it's so much easier to throw all the ingredients into a blender, you barely even have to chop them first! This works best if all of your ingredients are chilled, but you can also add ice if you like.
Stay Organized and Reach Your Goals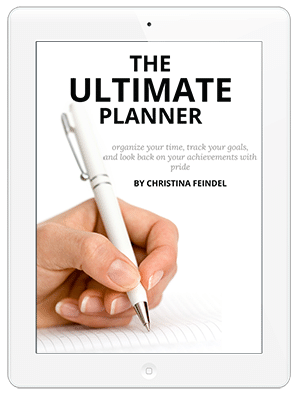 Whether you're focused on big-picture goals like diet, fitness, and career or need help managing day-today tasks like errands and chores, a good planner will keep you focused so the important things get done in the simplest, most efficient way possible. The Ultimate Planner begins with a bird's-eye view of the year and works its way down through monthly, weekly, and daily planners. Because these templates are adaptable to any day or year, you can use this planner over and over again! The ebook is available as a digital download with printable template for $6.99.
Nutrition Facts
Calories:
215
kcal
Carbohydrates:
20
g
Protein:
5
g
Fat:
15
g
Saturated Fat:
2
g
Polyunsaturated Fat:
2
g
Monounsaturated Fat:
10
g
Sodium:
100
mg
Potassium:
1067
mg
Fiber:
8
g
Sugar:
8
g
Vitamin A:
11200
IU
Vitamin C:
63.5
mg
Calcium:
140
mg
Iron:
3.4
mg
Instructions
Combine all ingredients in a blender and process until smooth.