This Carrot Ketchup was born from an obvious need for a tasty, healthy ketchup substitute during my time on the autoimmune protocol. But as a lifelong ketchup-lover, I was worried that it just wouldn't be good enough. I mean, I was a ketchup addict. If I didn't quite like a dish, I could just put ketchup on it and be happy as a clam. It had been especially helpful as an aid to make organ meats more palatable. But look at this stuff! It has the same gorgeous red color of real ketchup and an unbelievably similar taste. In fact, how great this recipe turned out is what inspired me to try No-Tomato Sauce, which is still one of my most popular recipes. So if you've been missing ketchup on the AIP, too, or have to avoid nightshades for some other reason, give this stuff a try! Thanks to the vinegar, it keeps well in the fridge, but I wouldn't hang onto it for more than two weeks.
Stay Organized and Reach Your Goals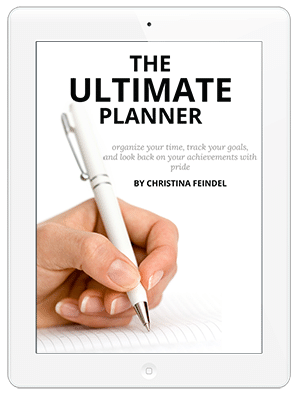 Whether you're focused on big-picture goals like diet, fitness, and career or need help managing day-today tasks like errands and chores, a good planner will keep you focused so the important things get done in the simplest, most efficient way possible. The Ultimate Planner begins with a bird's-eye view of the year and works its way down through monthly, weekly, and daily planners. Because these templates are adaptable to any day or year, you can use this planner over and over again! The ebook is available as a digital download with printable template for $6.99.
Nutrition Facts
Calories:
196
kcal
Carbohydrates:
48
g
Protein:
3
g
Fat:
1
g
Saturated Fat:
0.1
g
Polyunsaturated Fat:
0.3
g
Monounsaturated Fat:
0.1
g
Sodium:
664
mg
Potassium:
906
mg
Fiber:
7
g
Sugar:
36
g
Vitamin A:
28650
IU
Vitamin C:
24.8
mg
Calcium:
70
mg
Iron:
1.4
mg
Instructions
Place a steamer basket in the bottom of a large stockpot, then add water to just below the basket.

Place the carrots and beet pieces in the basket, then bring to a boil. Reduce the heat to medium-low, cover, and simmer 10-15 minutes, until the carrots and beet are soft.

Combine all ingredients in a blender and process until smooth.

Transfer the mixture to a small saucepan and bring to a boil, then simmer at medium-low for 20 minutes.