This Carrot Ketchup was born from an obvious need for a tasty, healthy ketchup substitute during my time on the autoimmune protocol. But as a lifelong ketchup-lover, I was worried that it just wouldn't be good enough. I mean, I was a ketchup addict. If I didn't quite like a dish, I could just put ketchup on it and be happy as a clam. It had been especially helpful as an aid to make organ meats more palatable. But look at this stuff! It has the same gorgeous red color of real ketchup and an unbelievably similar taste. In fact, how great this recipe turned out is what inspired me to try No-Tomato Sauce, which is still one of my most popular recipes. So if you've been missing ketchup on the AIP, too, or have to avoid nightshades for some other reason, give this stuff a try! Thanks to the vinegar, it keeps well in the fridge, but I wouldn't hang onto it for more than two weeks.
Need Help Meal Planning?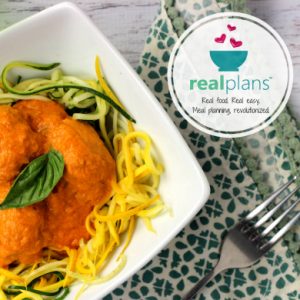 Feeling uninspired or struggling to stick to your Paleo or autoimmune protocol diet? It helps to have a plan. Real Plans will create a custom plan for your family's size, schedule, and needs and it's just $6/month if you sign up for an annual subscription. This is a great next step for those of you that have finished 28 Days of AIP and are looking to keep the ball rolling with new, exciting recipes!
Nutrition Facts
Calories:
196
kcal
Carbohydrates:
48
g
Protein:
3
g
Fat:
1
g
Saturated Fat:
0.1
g
Polyunsaturated Fat:
0.3
g
Monounsaturated Fat:
0.1
g
Sodium:
664
mg
Potassium:
906
mg
Fiber:
7
g
Sugar:
36
g
Vitamin A:
573
%
Vitamin C:
30
%
Calcium:
7
%
Iron:
8
%
Instructions
Place a steamer basket in the bottom of a large stockpot, then add water to just below the basket.

Place the carrots and beet pieces in the basket, then bring to a boil. Reduce the heat to medium-low, cover, and simmer 10-15 minutes, until the carrots and beet are soft.

Combine all ingredients in a blender and process until smooth.

Transfer the mixture to a small saucepan and bring to a boil, then simmer at medium-low for 20 minutes.