Deeeeelicious! Have I mentioned how addicted I am to slow cooking? My mom gifted me an awesome stoneware crockpot a while back… I could cook two whole chickens in that thing if I ever wanted to. Can't get enough of it. I've already got like four "pulled meat" recipes and I have no intention of stopping!
Stay Organized and Reach Your Goals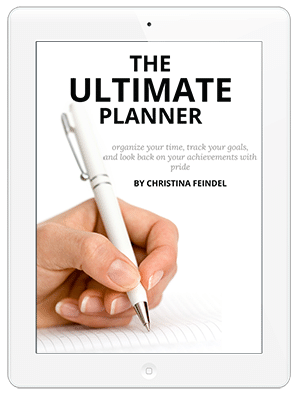 Whether you're focused on big-picture goals like diet, fitness, and career or need help managing day-today tasks like errands and chores, a good planner will keep you focused so the important things get done in the simplest, most efficient way possible. The Ultimate Planner begins with a bird's-eye view of the year and works its way down through monthly, weekly, and daily planners. Because these templates are adaptable to any day or year, you can use this planner over and over again! The ebook is available as a digital download with printable template for $6.99.
Total Time:
6
hours
10
minutes
Nutrition Facts
Calories:
562
kcal
Carbohydrates:
43
g
Protein:
39
g
Fat:
30
g
Saturated Fat:
6
g
Polyunsaturated Fat:
7
g
Monounsaturated Fat:
15
g
Cholesterol:
116
mg
Sodium:
619
mg
Potassium:
1222
mg
Fiber:
10
g
Sugar:
5
g
Vitamin A:
23
%
Vitamin C:
148
%
Calcium:
13
%
Iron:
19
%
Instructions
Combine the chicken, honey, broth, vinegar, nomato sauce, garlic, ginger, salt, and pepper in a slow-cooker and cook on low 6 hours.

Pull the chicken apart with forks. Serve in lettuce wraps with slaw, avocado, and a bit of liquid from the crockpot for dressing.