I never ate shellfish growing up. Not only do they look and smell weird, but perhaps my earliest memory is eating shrimp at some seafood joint and promptly getting sick. Never again, my stomach vowed. But now that I'm on the AIP, it seemed silly not to rotate in every single one of the "allowed foods" at least once. Thanks to Noah's skillet skills and his love for and familiarity with seafood of all sorts, my first taste of shrimp was awesome.
Looking for Some Simple AIP Recipes?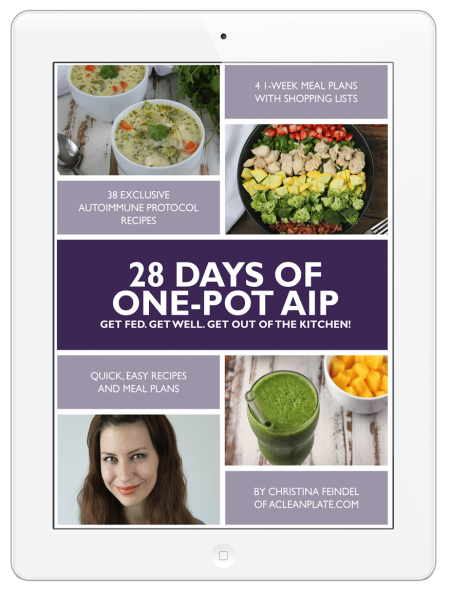 When you're dealing with fatigue, pain, or illness, eating healthy is hard enough without having to multitask while cooking or clean up a huge mess afterwards. That's why one-pot meals are my favorite. 28 Days of One-Pot AIP is exactly what it sounds like: A 28-day meal plan featuring only 100% autoimmune protocol, one-pot recipes. There's an intro to explain the AIP and one-pot cooking and the preparation is so much simpler when you've only got one thing to keep track of. Plus, you'll be amazed at the variety of flavors still available to you, like my Chicken Pot Pie Soup, satisfying green smoothies, and colorful salads! The e-book is now available for $9.99.
Shrimp and Spinach Stir-Fry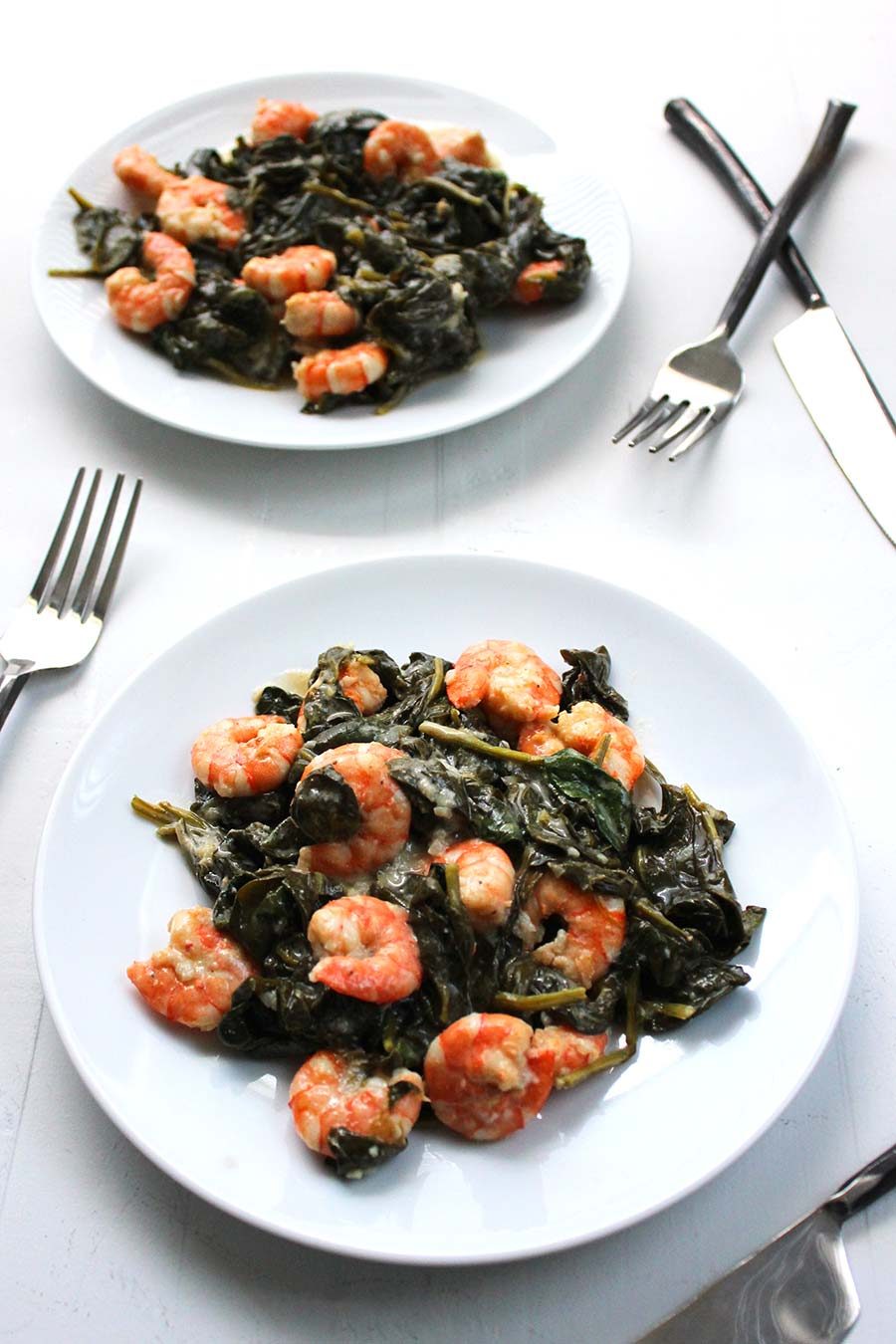 PREP TIME:

5

minutes

COOK TIME:

5

minutes

YIELDS:

4

servings

RATING:
CALORIES:
348kcal
PROTEIN:
33g
TOTAL FAT:
21g
MUFA:
11g
PUFA:
3g
SATURATED:
6g
CHOLESTEROL:
235mg
TOTAL CARBS:
6g
FIBER:
1g
SUGARS:
1g
VITAMIN C:
44%
POTASSIUM:
544mg
SODIUM:
862mg
CALCIUM:
14%
IRON:
28%
Ingredients

CALORIES:

348kcal

PROTEIN:

33g

TOTAL FAT:

21g

MUFA:

11g

PUFA:

3g

SATURATED:

6g

CHOLESTEROL:

235mg

TOTAL CARBS:

6g

FIBER:

1g

SUGARS:

1g

VITAMIN C:

44%

POTASSIUM:

544mg

SODIUM:

862mg

CALCIUM:

14%

IRON:

28%