I never ate shellfish growing up. Not only do they look and smell weird, but perhaps my earliest memory is eating shrimp at some seafood joint and promptly getting sick. Never again, my stomach vowed. But now that I'm on the AIP, it seemed silly not to rotate in every single one of the "allowed foods" at least once. Thanks to Noah's skillet skills and his love for and familiarity with seafood of all sorts, my first taste of shrimp was awesome.
Are you suffering from adrenal fatigue?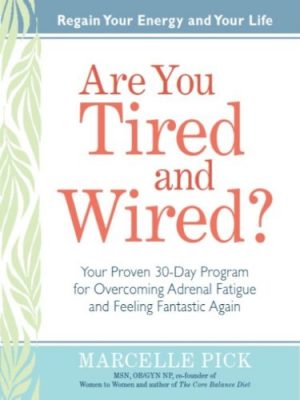 Are You Tired and Wired? is one of my favorite books on adrenal fatigue with chronic illness. It's a comprehensive yet straightforward examination of the factors at work and home that contribute to chronic adrenal dysfunction and the diet, lifestyle adjustments, and emotional reprogramming that can help fix it. A healthcare provider with a focus on women's health, Marcelle Pick will help you identify what type of adrenal dysfunction you suffer from and provide an easy-to-follow, science-based program to help you restore balance to your life. I found it extremely helpful with my own chronic fatigue!
Nutrition Facts
Calories:
348
kcal
Carbohydrates:
6
g
Protein:
33
g
Fat:
21
g
Saturated Fat:
6
g
Polyunsaturated Fat:
3
g
Monounsaturated Fat:
11
g
Cholesterol:
235
mg
Sodium:
862
mg
Potassium:
544
mg
Fiber:
1
g
Sugar:
1
g
Vitamin A:
110
%
Vitamin C:
44
%
Calcium:
14
%
Iron:
28
%
Instructions
Heat the fat in a skillet over medium-high heat.

Add the shrimp and stir-fry for 2 minutes.

Add the spinach and cook, stirring, until wilted

Stir in the remaining ingredients, then serve.