My favorite flavors so far have been pineapple-mango and strawberry. I wouldn't recommend easily-spoiled fruits like banana, unless you plan on eating the whole thing in one serving (which you may very well do!)
Are you suffering from adrenal fatigue?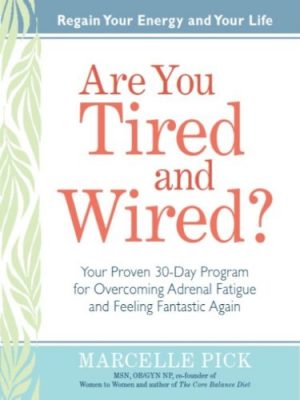 Are You Tired and Wired? is one of my favorite books on adrenal fatigue with chronic illness. It's a comprehensive yet straightforward examination of the factors at work and home that contribute to chronic adrenal dysfunction and the diet, lifestyle adjustments, and emotional reprogramming that can help fix it. A healthcare provider with a focus on women's health, Marcelle Pick will help you identify what type of adrenal dysfunction you suffer from and provide an easy-to-follow, science-based program to help you restore balance to your life. I found it extremely helpful with my own chronic fatigue!
Nutrition Facts
Calories:
89
kcal
Carbohydrates:
19
g
Protein:
1
g
Fat:
1
g
Saturated Fat:
1
g
Sodium:
5
mg
Potassium:
2
mg
Fiber:
1
g
Sugar:
16
g
Vitamin A:
150
IU
Vitamin C:
0.8
mg
Calcium:
50
mg
Iron:
0.2
mg
Instructions
Combine all ingredients in a blender and process until smooth. Run through ice cream maker according to manufacturer's instructions.