This is a great winter treat. I think I even prefer it to hot chocolate! The recipe below is AIP-friendly, but I actually tend to make it with whole milk because I tolerate dairy better than I do non-dairy milks. But that just goes to show that the recipe works well regardless of what kind of milk you prefer! For a more decadent treat after reintroductions, you can also use melted white chocolate instead of the coconut butter.
Are you suffering from adrenal fatigue?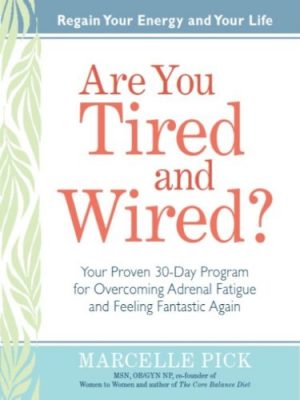 Are You Tired and Wired? is one of my favorite books on adrenal fatigue with chronic illness. It's a comprehensive yet straightforward examination of the factors at work and home that contribute to chronic adrenal dysfunction and the diet, lifestyle adjustments, and emotional reprogramming that can help fix it. A healthcare provider with a focus on women's health, Marcelle Pick will help you identify what type of adrenal dysfunction you suffer from and provide an easy-to-follow, science-based program to help you restore balance to your life. I found it extremely helpful with my own chronic fatigue!
Nutrition Facts
Calories:
473
kcal
Carbohydrates:
23
g
Protein:
3
g
Fat:
42
g
Saturated Fat:
36
g
Sodium:
61
mg
Potassium:
10
mg
Fiber:
1
g
Sugar:
15
g
Iron:
1.1
mg
Instructions
Combine all ingredients in a small saucepan and heat through at a simmer, then serve hot.