This Turkey Club Salad has been a healthy staple for me for just about as long as I can remember. I was eating vegetarian versions of it in college and taking this AIP version of it to lunch at my first desk job. This recipe works just as well with chicken and is a fantastic way to get rid of leftovers, including that bag of dried cranberries that's been buried in the pantry since the last time you needed dried cranberries, which was so long ago you can't even remember what you bought them for. Well, they've found their home!
Are you suffering from adrenal fatigue?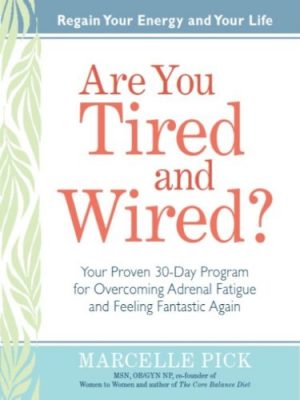 Are You Tired and Wired? is one of my favorite books on adrenal fatigue with chronic illness. It's a comprehensive yet straightforward examination of the factors at work and home that contribute to chronic adrenal dysfunction and the diet, lifestyle adjustments, and emotional reprogramming that can help fix it. A healthcare provider with a focus on women's health, Marcelle Pick will help you identify what type of adrenal dysfunction you suffer from and provide an easy-to-follow, science-based program to help you restore balance to your life. I found it extremely helpful with my own chronic fatigue!
Nutrition Facts
Calories:
876
kcal
Carbohydrates:
53
g
Protein:
32
g
Fat:
65
g
Saturated Fat:
10
g
Polyunsaturated Fat:
8
g
Monounsaturated Fat:
45
g
Cholesterol:
52
mg
Sodium:
1512
mg
Potassium:
2458
mg
Fiber:
19
g
Sugar:
28
g
Vitamin A:
31300
IU
Vitamin C:
156.8
mg
Calcium:
520
mg
Iron:
15.5
mg
Instructions
For the salad, toss the greens, basil, turkey, cranberries, bacon, and green onion.

Combine the remaining ingredients separately. Chill both before serving, then toss the dressing and salad together.