In high school, my go-to refreshment for hot summer days was always, always a slushie. From Sonic, usually, which was right across the street from my school. My favorite flavor was strawberry, sometimes with ice cream mixed in. Oh, those were the days. But as I grew up and began exploring cuisines outside the realm of fast food, my preferences changed. Once I was exposed to Thai Iced Tea, nothing else would do. With a bit of caffeine and plenty of sugar, it was always a welcome pick-me-up to ward off the Texas heat and that mid-afternoon slump we all tend to fall into. With the help of coconut milk, honey, and a homemade spice blend, Thai Iced Tea is relatively simple to adapt for the autoimmune protocol. But why stop there? I'll admit I got the idea to combine my childhood and adulthood favorites from a local food truck that serves adult-friendly sno-cones, with flavors like Maple Bacon and Pineapple Jalapeno and… Thai Iced Tea. How cool is that? I'm sure they use a lot of high-fructose corn-syrup and added colors, but we don't have to. Plus, these Thai Iced Tea Slushies only take a few minutes to throw together!
Keep your household clean, too!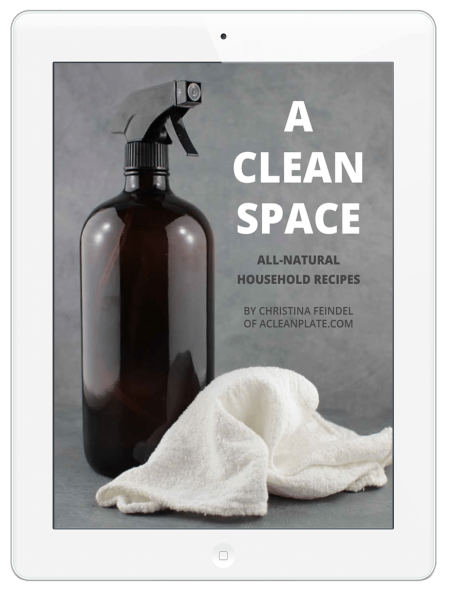 I may make my living as a food blogger, but my health-consciousness actually began long before I started cooking. Growing up with a sensitive nose and skin that would break out into a rash at the slightest provocation, I've been making my own cosmetics and cleaning products since high school. I hoped that avoiding these environmental toxins would not only improve my health, but be better for the environment and save me some money compared to buying high-end non-toxic products at a health-foods store. Whatever your reasons, making your own household products is easier than you might think. My e-book A Clean Space has all the tips, tricks, and recipes you need to get started–and it's only $6.99!
Nutrition Facts
Calories:
74
kcal
Carbohydrates:
13
g
Protein:
0.2
g
Fat:
3
g
Saturated Fat:
2
g
Polyunsaturated Fat:
0.01
g
Monounsaturated Fat:
0.003
g
Sodium:
8
mg
Potassium:
40
mg
Fiber:
0.3
g
Sugar:
12
g
Vitamin C:
0.2
%
Calcium:
1
%
Iron:
1
%
Instructions
Bring the water to a boil in a teapot, then remove from heat and add the tea, clove, cinnamon, and vanilla.

Steep for 10 minutes, then stir in the honey and chill at least 30 minutes.

To serve, fill two 8-ounce glasses with crushed or shaved ice, then divide the chilled tea evenly between them.

Drizzle a tablespoon of coconut milk into each glass, then serve.