Now, I am usually not a fan of doing anything to steaks other than sprinkling them with a bit of salt and pepper (maybe garlic) and broiling them just until they stop bleeding… maybe a few minutes. I like them buttery. But horseradish is a classic condiment for steak, and this variation introduces tart green apple to complement the bite. This is a great relish for anything beef! Pictured here with my French Fries recipe, this makes for an awesome, cozy meal.
Make your own non-toxic cosmetics!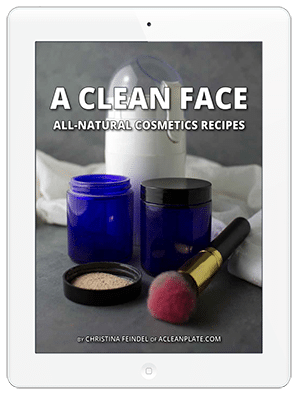 I may make my living as a food blogger, but journey toward a more health-conscious lifestyle actually began with making my own cosmetics while I was still in high school–many years before I started "clean eating". Desperate to get a handle on my sensitive skin and nose, I was also hoping for cheaper, more eco-friendly alternatives to store-bought products. If you're in the same boat, making your own cosmetics and toiletries is easier than you might think! My e-book A Clean Face will give you the tools you need to get started for just $9.99.
Nutrition Facts
Calories:
163
kcal
Carbohydrates:
8
g
Protein:
3
g
Fat:
13
g
Saturated Fat:
11
g
Polyunsaturated Fat:
1
g
Monounsaturated Fat:
2
g
Cholesterol:
7
mg
Sodium:
92
mg
Potassium:
119
mg
Fiber:
2
g
Sugar:
6
g
Vitamin A:
50
IU
Vitamin C:
8.3
mg
Calcium:
40
mg
Iron:
1.8
mg
Instructions
Preheat the oven to 450 degrees.

Combine the horseradish ingredients in a medium bowl and marinate in the fridge for at least 30 minutes.

Heat the oil in a skillet over high heat. Rub the steaks with thyme, salt and pepper, then add to the pan and cook about 2 minutes on each side.

Move the skillet to the oven and continue cooking about 4 minutes.

Slice and then serve with horseradish on top.