Chicken. Bacon. Tomato sauce without the inflammatory tomatoes. These three simple ingredients (okay, plus a few spices) yield some super tasty shredded taco meat! Top with guac, pico, kraut, or whatever the heck you like!
Struggling with thyroid disease?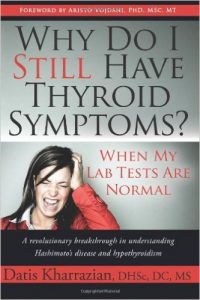 Why Do I Still Have Thyroid Symptoms? by functional medicine practitioner Datis Kharrazian is single-handedly responsible for my improved health over the past few years. It introduced me to the connection between autoimmune disease and lifestyle factors like diet at a time when my doctors were telling me there was nothing wrong with my thyroid even though I had high antibodies. This book gave me the information I needed to get the right tests ordered and seek proper treatment. It's a must-have guide for anyone who has already been diagnosed with thyroid disease, who is at risk due to family history, or who strongly suspects they may have it but isn't sure where to start. I can't recommend it enough!
Total Time:
2
hours
10
minutes
Nutrition Facts
Calories:
699
kcal
Carbohydrates:
38
g
Protein:
46
g
Fat:
41
g
Saturated Fat:
11
g
Polyunsaturated Fat:
6
g
Monounsaturated Fat:
20
g
Cholesterol:
131
mg
Sodium:
1756
mg
Potassium:
912
mg
Fiber:
6
g
Sugar:
1
g
Vitamin A:
350
IU
Vitamin C:
26.4
mg
Calcium:
50
mg
Iron:
2.9
mg
Instructions
Tacos
Combine the meat, bacon, no-tomato sauce, onion, ginger, garlic powder, and oregano in a slow-cooker and cook on high for 2 hours. Meanwhile, make the tortillas.

Shred the meat and scoop it into the tortillas, then top with coleslaw, guacamole, or other toppings.
Tortillas
In a large bowl, combine the flour and salt, then stir in the water and oil and knead until a smooth dough forms.

Divide the dough into six equal-sized balls and roll each one between two pieces of parchment paper to make a thin tortilla.

Heat a skillet or griddle to medium-high and cook the tortillas about 1 minute on each side, until brown spots and small air bubbles form.