Quick and easy to make, these Roasted Carrots are a great way to get the stubborn veggie-haters in your family to chow down on some vitamins. (I say this as a stubborn veggie-hater myself.) Time was, I'd only eat carrots if they were smothered in Ranch dressing. Ideally, if there was more dressing than carrot. But I absolutely love the flavors in this dish. The hint of lemon and a bit of heat from the ginger (or black pepper, if you prefer). The earthiness of the thyme. Salt for depth. All wrapped around the slightly-sweet, crisp taste of carrots. I love these served with fish, pork/ham, and chicken!
Don't Feel Like Cooking?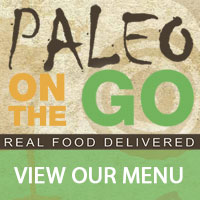 That's okay! Everyone needs a break sometimes, especially during busy times like the holidays or when you're sick or stressed out. When I find myself unwilling or unable to prepare healthy meals myself, I turn to Paleo on the Go. Yes, they have autoimmune protocol-friendly options! With tons of nutritious, delicious, pre-packaged meals, Paleo on the Go's ready-to-go, frozen courses are perfect for those days you just don't want to be in the kitchen. They even offer an appreciable selection of AIP-friendly treats, including toaster pastries!
Nutrition Facts
Calories:
75
kcal
Carbohydrates:
12
g
Protein:
1
g
Fat:
3
g
Saturated Fat:
2
g
Polyunsaturated Fat:
0.2
g
Monounsaturated Fat:
0.2
g
Sodium:
318
mg
Potassium:
378
mg
Fiber:
4
g
Sugar:
5
g
Vitamin A:
382
%
Vitamin C:
15
%
Calcium:
6
%
Iron:
11
%
Instructions
Preheat the oven to 450F.

Combine the carrots, oil, thyme, and salt in a baking dish. Bake for 30 minutes, stirring once halfway through.

Add lemon zest and ginger and stir before serving.