Samosa traditionally involves serving a savory potato mixture inside a pastry alongside various chutneys for dipping. With this autoimmune protocol version, you get a quick and easy baked veggie dish! You can even top it with some homemade chutney if you like. Taro has a wonderfully potato-like flavor and is my favorite sub for the nightshade plant. If you can't find taro, you can use white-fleshed sweet potatoes or even turnips instead.
Struggling with thyroid disease?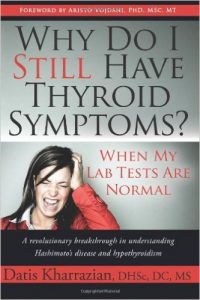 Why Do I Still Have Thyroid Symptoms? by functional medicine practitioner Datis Kharrazian is single-handedly responsible for my improved health over the past few years. It introduced me to the connection between autoimmune disease and lifestyle factors like diet at a time when my doctors were telling me there was nothing wrong with my thyroid even though I had high antibodies. This book gave me the information I needed to get the right tests ordered and seek proper treatment. It's a must-have guide for anyone who has already been diagnosed with thyroid disease, who is at risk due to family history, or who strongly suspects they may have it but isn't sure where to start. I can't recommend it enough!
Samosa-Inspired Vegetable Casserole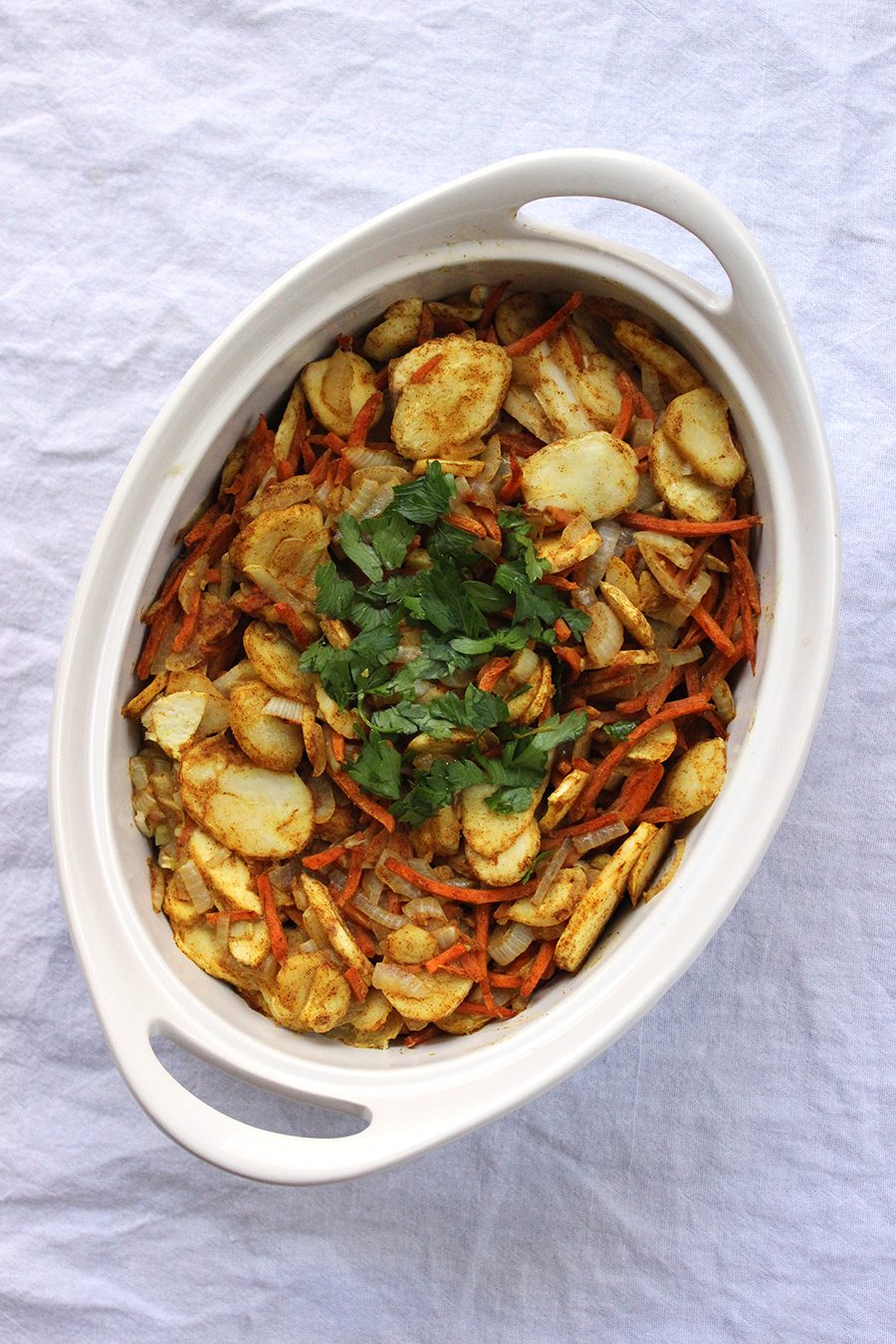 PREP TIME:

10

minutes

COOK TIME:

30

minutes

YIELDS:

4

servings

RATING:
CALORIES:
152kcal
PROTEIN:
2g
TOTAL FAT:
4g
MUFA:
0.3g
PUFA:
0.3g
SATURATED:
4g
CHOLESTEROL:
TOTAL CARBS:
28g
FIBER:
5g
SUGARS:
3g
VITAMIN C:
14%
POTASSIUM:
620mg
SODIUM:
564mg
CALCIUM:
6%
IRON:
4%
Instructions
Preheat the oven to 375 degrees.
Cook the onion in the oil over medium heat until it begins to caramelize, about 15 minutes.
Add the remaining ingredients and cook, stirring, another 5 minutes.
Bake in a large baking dish 15 minutes, then serve hot.