This Maple-Lemon Electrolyte Water is a homemade sort of Gatorade for those of you that are very physically active or for whatever reason are trying to consume more salt/minerals (sometimes it's prescribed for low blood pressure or adrenal fatigue… I've had mixed results with that myself). The point is it's a much tastier, healthier way to get some mineral-rich fluids than chugging salt water or an additive-laden, artificially-flavored sports drink from the store (plus, you probably already have the ingredients on hand). It's just sweet enough to be appetizing and just salty enough to make you want to drink more to quench your thirst! P.S. This recipe is also good with orange or lime juice.
I wasn't expecting such a simple recipe to become one of the most popular recipes on A Clean Plate, but I am glad to know I wasn't the only one out there looking for a healthy, homemade sports drink! I have one of these after each of my workouts and it actually does wonders for my hydration levels. In the past, I've struggled to drink the prescribed amount of water every day due to a general lack of thirst. Even on days I work out and really need to re-hydrate. But the salt in this beverage actually makes me thirsty! Staying hydrated got so much easier when I introduced this into my routine.
Make your own non-toxic cosmetics!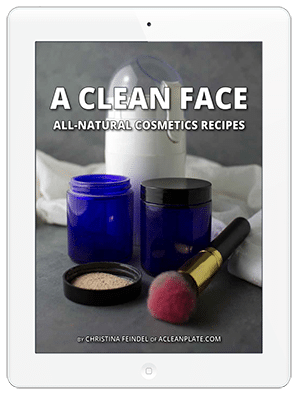 I may make my living as a food blogger, but journey toward a more health-conscious lifestyle actually began with making my own cosmetics while I was still in high school–many years before I started "clean eating". Desperate to get a handle on my sensitive skin and nose, I was also hoping for cheaper, more eco-friendly alternatives to store-bought products. If you're in the same boat, making your own cosmetics and toiletries is easier than you might think! My e-book A Clean Face will give you the tools you need to get started for just $9.99.
Electrolyte Water
PER SERVING:

CALORIES:

42kcal

FAT:

0.03g

PROTEIN:

0.1g

FIBER:

0.1g

SUGARS:

9g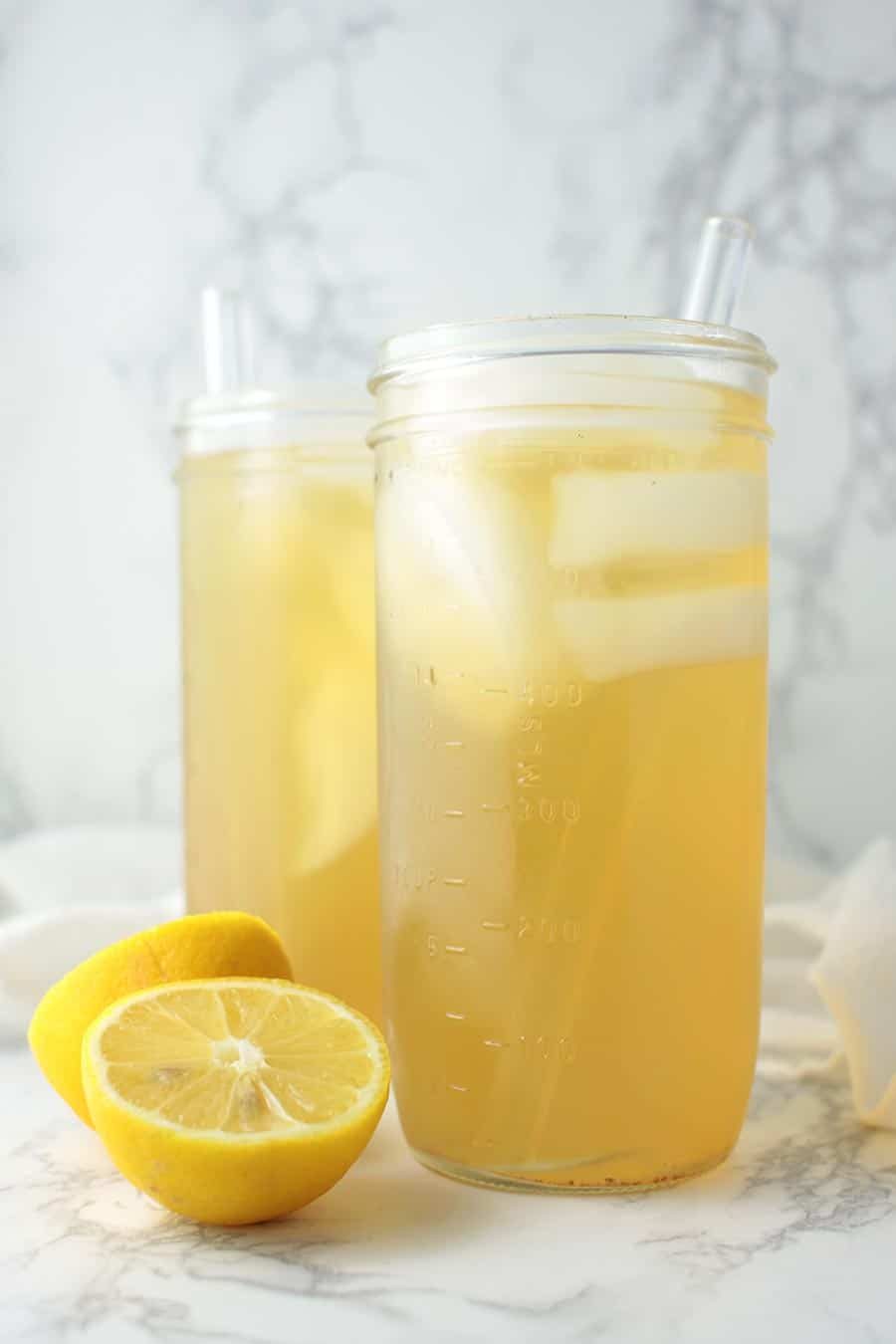 Instructions
Combine all ingredients in a glass and stir until the salt is dissolved.
Ingredients

Instructions

Combine all ingredients in a glass and stir until the salt is dissolved.
Related Posts