Back in my "gotta have Starbucks on the way to class" days, I fell in love with their tea lattes. They weren't on the menu at the time, but I found the idea online, and they can be made with any variety of tea the store has in stock. It's like a latte, but with tea! So ingenious! Tea lattes were the perfect pick-me-up for someone who neither liked the taste of coffee (unless there was a truckload of sugar in it) nor tolerated caffeine particularly well (I once had a coffee before a major exam and spent the whole test shaking, dizzy, and tachycardic). Rich and creamy, with a light, herbal flavor and just the right amount of sugar, tea lattes became a haven. My favorite was the London fog, made with Earl Grey tea with just a hint of citrus. Somehow, it tasted a bit like Lucky Charms, my favorite cereal as a kid. Now, I make the same lattes with coconut milk and let me tell you, they taste just like I remember. But if a tea latte is what happens when tea meets coffee… what happens if you bring in the ultimate winter beverage? This London Fog Cocoa, made with coconut milk and carob powder and sweetened to taste with maple syrup, is a creamy, comforting flavor explosion!
Need Help Meal Planning?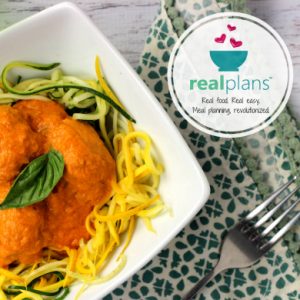 Feeling uninspired or struggling to stick to your Paleo or autoimmune protocol diet? It helps to have a plan. Real Plans will create a custom plan for your family's size, schedule, and needs and it's just $6/month if you sign up for an annual subscription. This is a great next step for those of you that have finished 28 Days of AIP and are looking to keep the ball rolling with new, exciting recipes!
Nutrition Facts
Calories:
664
kcal
Carbohydrates:
63
g
Protein:
3
g
Fat:
42
g
Saturated Fat:
36
g
Polyunsaturated Fat:
0.03
g
Monounsaturated Fat:
0.03
g
Sodium:
312
mg
Potassium:
64
mg
Sugar:
43
g
Calcium:
11
%
Iron:
7
%
Instructions
Combine the milk, syrup, vanilla, and salt in a medium saucepan and bring to a boil.

Remove from heat and steep the tea bags for 10 minutes.

Remove the tea bags, then ad the chocolate, return the saucepan to medium-low heat, and stir until well-mixed.

Top with whipped cream, if desired.