Whether you call it fruit leather, fruit jerky, or a fruit roll-up, dehydrated fruit purees can make for a really fun, super tasty snack… for kids of all ages! While this Strawberry Fruit Leather is a bit of a classic, you can easily swap the strawberries out for other fleshy fruits like cherries, mango, pineapple, raspberries, and kiwi. An equal mix of blackberries and blueberries is another one of my favorites. I can't say I'd recommend trying banana or orange, given how quickly bananas brown and how pulpy citrus fruits are, but if you do give either of those a whirl and they come out okay, let me know in the comments!
To make them look like fruit roll ups for the photos, I dehydrated the puree on a sheet of wax paper, rolled the whole thing up like sushi, and then cut it into pieces (also like sushi). However, I can't recommend doing this. Little shreds of wax paper are going to get stuck in the puree as the knife goes through and the drier portions of it around the edges are going to crack and crumble. It may look great, but it was kind of a disaster. Just store them as described in the recipe or eat them straight off the pan like I usually do!
Looking for high-quality meat?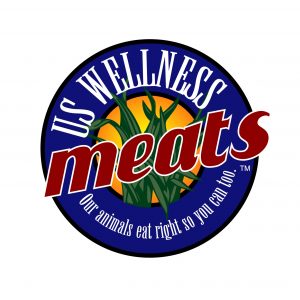 The great nutrition conundrum of our times is how to make a healthy diet sustainable, not just for us and our families, but for future generations. It's no secret that factory farming has been disastrous for the environment, never mind the welfare of us or our food. So I try to prioritize ethically-harvested, sustainably-raised, grass-fed or pastured proteins. US Wellness Meats not only fits the bill, but they also have a huge variety of other products: Seafood, game meats, jerky, bone broth, sausage, tallow, pork rinds… there's a lot to love. Free shipping combined with bi-weekly deals from their newsletter can make them more affordable than your local supermarket for meat that's antibiotic-free, humanely-raised, and really, really good.
Nutrition Facts
Calories:
27
kcal
Carbohydrates:
7
g
Protein:
0.4
g
Fat:
0.2
g
Saturated Fat:
0.01
g
Polyunsaturated Fat:
0.1
g
Monounsaturated Fat:
0.02
g
Sodium:
1
mg
Potassium:
54
mg
Fiber:
2
g
Sugar:
4
g
Vitamin A:
0.3
%
Vitamin C:
14
%
Calcium:
1
%
Iron:
1
%
Instructions
Puree all ingredients in a blender until smooth, then dehydrate at 160F for about 8 hours.

Cut into strips and store them in an airtight container, with wax paper between each layer of strips, for up to a week.

If you don't have a dehydrator, pour the puree on a baking sheet covered in wax paper, then bake at 200 degrees F for 4-6 hours or until completely dry. (You may have to change the position several times throughout if your oven has hot spots.)