I may live in the most open-minded part of Texas, but I think even a lot of Austinites would give me crap for daring to serve ribs any way but barbecued! And hey, I still think barbecue is one of the best things you can do with a cow or pig (yeah, that includes bacon)! But I also like trying new things and these sticky, honey-glazed Asian-inspired ribs are a really tasty new thing. Serve 'em with rice (or cauliflower rice) and some steamed vegetables for a complete meal that comes together without a whole lot of fuss.
Are you suffering from adrenal fatigue?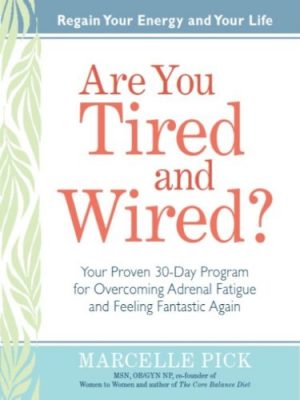 Are You Tired and Wired? is one of my favorite books on adrenal fatigue with chronic illness. It's a comprehensive yet straightforward examination of the factors at work and home that contribute to chronic adrenal dysfunction and the diet, lifestyle adjustments, and emotional reprogramming that can help fix it. A healthcare provider with a focus on women's health, Marcelle Pick will help you identify what type of adrenal dysfunction you suffer from and provide an easy-to-follow, science-based program to help you restore balance to your life. I found it extremely helpful with my own chronic fatigue!
Nutrition Facts
Calories:
384
kcal
Carbohydrates:
51
g
Protein:
14
g
Fat:
16
g
Saturated Fat:
5
g
Polyunsaturated Fat:
2
g
Monounsaturated Fat:
2
g
Cholesterol:
40
mg
Sodium:
1748
mg
Potassium:
131
mg
Fiber:
8
g
Sugar:
39
g
Vitamin A:
150
IU
Vitamin C:
13.2
mg
Calcium:
40
mg
Iron:
1.1
mg
Instructions
Combine all the marinade ingredients together in a large dish (you may have to cut the ribs into smaller racks) and refrigerate overnight.

Preheat the oven to 300F. Bake the ribs on a foil-lined baking sheet for 2 hours.

Combine the glaze ingredients and brush half over the ribs, then return to the oven for 15 minutes.

Brush the remaining glaze over the ribs and set the oven to broil.

Broil until crispy, about 3-4 minutes, then remove from the oven.

Combine the dressing ingredients together and serve alongside or on top of the ribs.