I may live in the most open-minded part of Texas, but I think even a lot of Austinites would give me crap for daring to serve ribs any way but barbecued! And hey, I still think barbecue is one of the best things you can do with a cow or pig (yeah, that includes bacon)! But I also like trying new things and these sticky, honey-glazed Asian-inspired ribs are a really tasty new thing. Serve 'em with rice (or cauliflower rice) and some steamed vegetables for a complete meal that comes together without a whole lot of fuss.
Keep your household clean, too!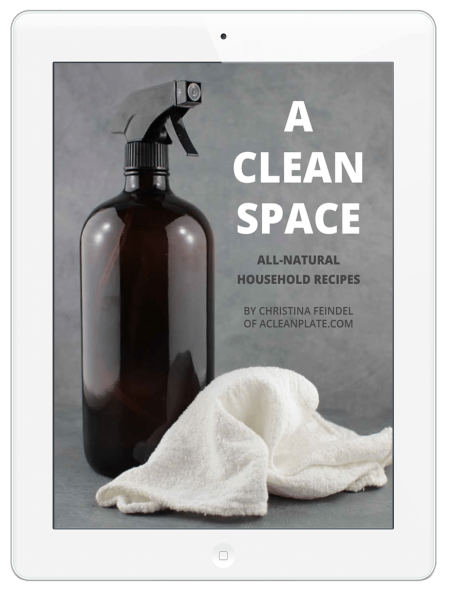 I may make my living as a food blogger, but my health-consciousness actually began long before I started cooking. Growing up with a sensitive nose and skin that would break out into a rash at the slightest provocation, I've been making my own cosmetics and cleaning products since high school. I hoped that avoiding these environmental toxins would not only improve my health, but be better for the environment and save me some money compared to buying high-end non-toxic products at a health-foods store. Whatever your reasons, making your own household products is easier than you might think. My e-book A Clean Space has all the tips, tricks, and recipes you need to get started–and it's only $6.99!
Nutrition Facts
Calories:
384
kcal
Carbohydrates:
51
g
Protein:
14
g
Fat:
16
g
Saturated Fat:
5
g
Polyunsaturated Fat:
2
g
Monounsaturated Fat:
2
g
Cholesterol:
40
mg
Sodium:
1748
mg
Potassium:
131
mg
Fiber:
8
g
Sugar:
39
g
Vitamin A:
3
%
Vitamin C:
16
%
Calcium:
4
%
Iron:
6
%
Instructions
Combine all the marinade ingredients together in a large dish (you may have to cut the ribs into smaller racks) and refrigerate overnight.

Preheat the oven to 300F. Bake the ribs on a foil-lined baking sheet for 2 hours.

Combine the glaze ingredients and brush half over the ribs, then return to the oven for 15 minutes.

Brush the remaining glaze over the ribs and set the oven to broil.

Broil until crispy, about 3-4 minutes, then remove from the oven.

Combine the dressing ingredients together and serve alongside or on top of the ribs.