Steaming, spicy sweet potato is a wonderful addition to chili. It's hearty and robust and has a similar texture to the beans a traditional recipe might call for. This one is autoimmune protocol-compliant, so you won't find any dairy or nightshades, either! This can be made with chicken or ground beef, but I think chicken is a better complement to the spice blend.
Are you suffering from adrenal fatigue?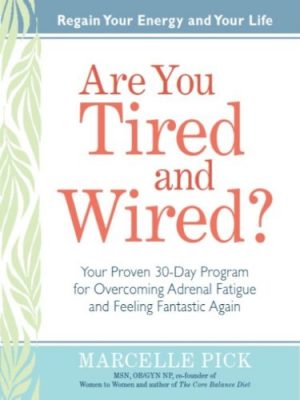 Are You Tired and Wired? is one of my favorite books on adrenal fatigue with chronic illness. It's a comprehensive yet straightforward examination of the factors at work and home that contribute to chronic adrenal dysfunction and the diet, lifestyle adjustments, and emotional reprogramming that can help fix it. A healthcare provider with a focus on women's health, Marcelle Pick will help you identify what type of adrenal dysfunction you suffer from and provide an easy-to-follow, science-based program to help you restore balance to your life. I found it extremely helpful with my own chronic fatigue!
Sweet Potato Chili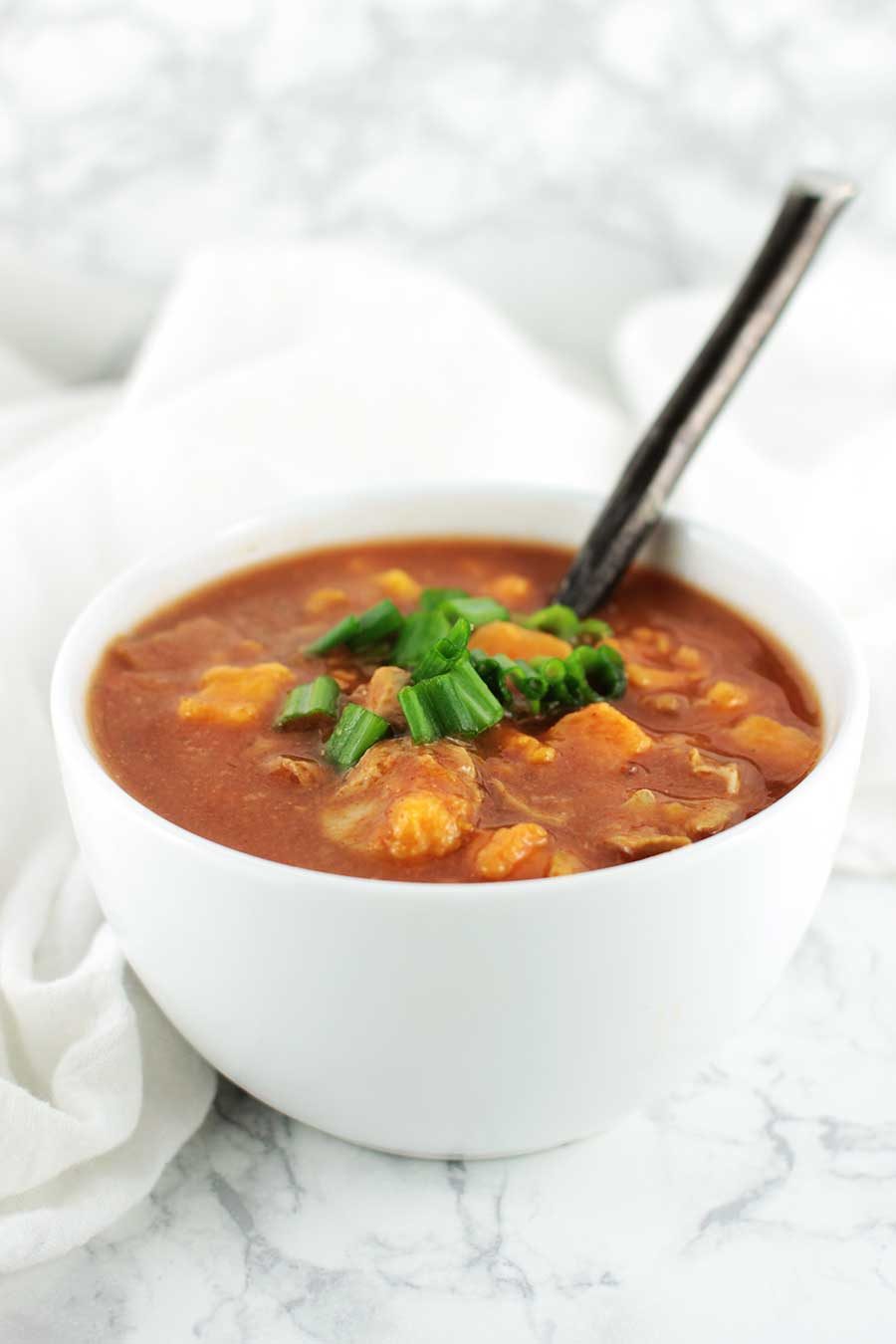 PREP TIME:

10

minutes

COOK TIME:

3

hours

YIELDS:

2

servings

RATING:
CALORIES:
671kcal
PROTEIN:
42g
TOTAL FAT:
33g
MUFA:
14g
PUFA:
5g
SATURATED:
12g
CHOLESTEROL:
96mg
TOTAL CARBS:
59g
FIBER:
19g
SUGARS:
10g
VITAMIN C:
58%
POTASSIUM:
1734mg
SODIUM:
2294mg
CALCIUM:
22%
IRON:
38%
Ingredients

CALORIES:

671kcal

PROTEIN:

42g

TOTAL FAT:

33g

MUFA:

14g

PUFA:

5g

SATURATED:

12g

CHOLESTEROL:

96mg

TOTAL CARBS:

59g

FIBER:

19g

SUGARS:

10g

VITAMIN C:

58%

POTASSIUM:

1734mg

SODIUM:

2294mg

CALCIUM:

22%

IRON:

38%