Steaming, spicy sweet potato is a wonderful addition to chili. It's hearty and robust and has a similar texture to the beans a traditional recipe might call for. This one is autoimmune protocol-compliant, so you won't find any dairy or nightshades, either! This can be made with chicken or ground beef, but I think chicken is a better complement to the spice blend.
Treat Your Sweet Tooth!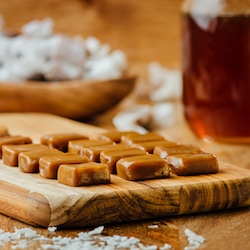 Being on a restricted diet doesn't mean you have to give up every indulgence. Temptation can be rough, and when it strikes, it's nice to have something on hand that's safe to eat. Enter Sweet Apricity. They make creamy, delicious caramels and fluffy marshmallows that just so happen to be 100% autoimmune protocol-friendly. With excellent customer service, high-quality ingredients, a subscribe and save program, and some of the most incredible sweets you'll encounter on the AIP, your sweet tooth doesn't have to go wanting. Plus, they're a great gift for anyone with food sensitivities!
Sweet Potato Chili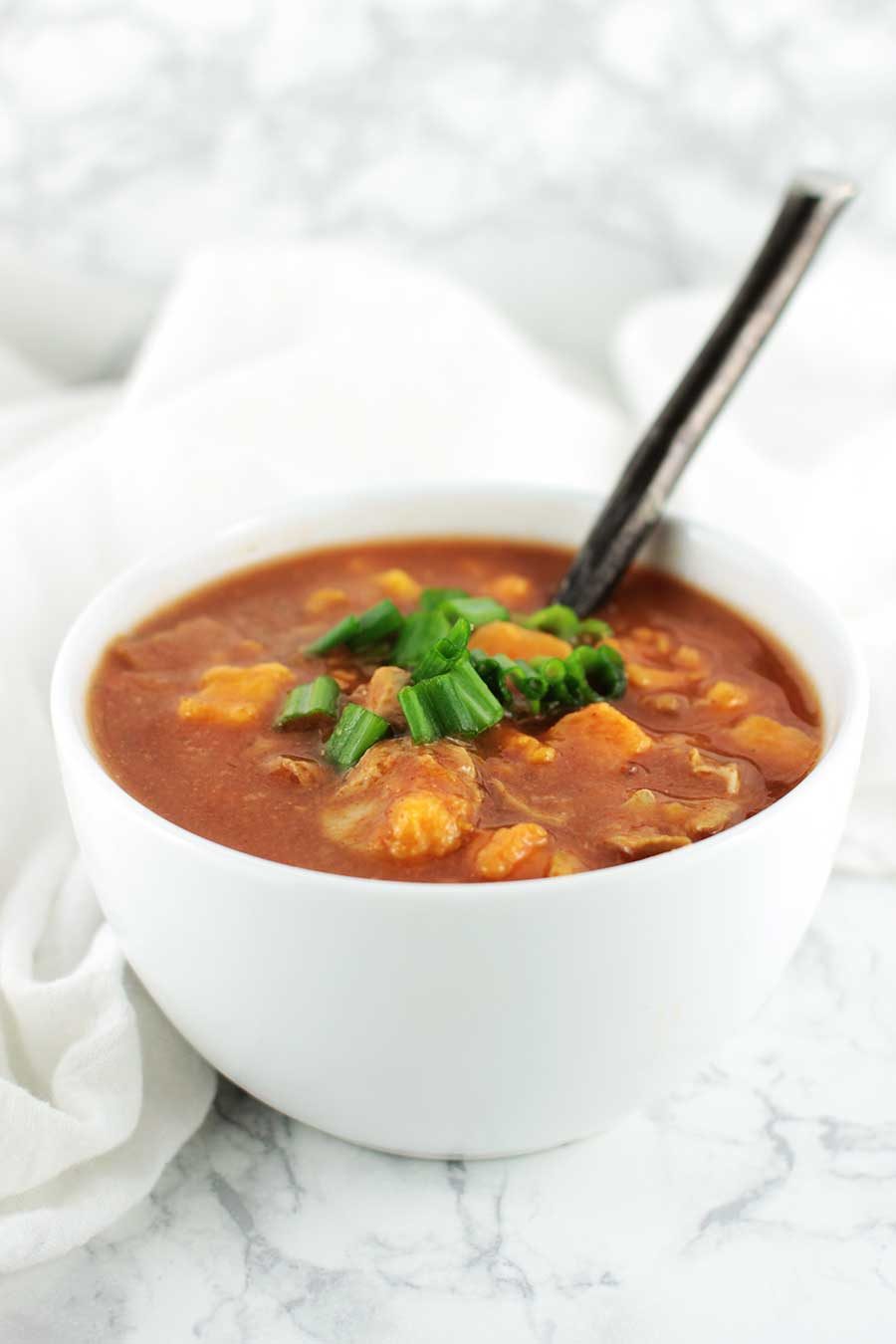 PREP TIME:

10

minutes

COOK TIME:

3

hours

YIELDS:

2

servings

RATING:
This information is an estimate provided by an online nutrition calculator. It is not a substitute for professional advice.
CALORIES:
671kcal
PROTEIN:
42g
TOTAL FAT:
33g
MUFA:
14g
PUFA:
5g
SATURATED:
12g
CHOLESTEROL:
96mg
TOTAL CARBS:
59g
FIBER:
19g
SUGARS:
10g
VITAMIN C:
58%
POTASSIUM:
1734mg
SODIUM:
2294mg
CALCIUM:
22%
IRON:
38%
Ingredients

This information is an estimate provided by an online nutrition calculator. It is not a substitute for professional advice.

CALORIES:

671kcal

PROTEIN:

42g

TOTAL FAT:

33g

MUFA:

14g

PUFA:

5g

SATURATED:

12g

CHOLESTEROL:

96mg

TOTAL CARBS:

59g

FIBER:

19g

SUGARS:

10g

VITAMIN C:

58%

POTASSIUM:

1734mg

SODIUM:

2294mg

CALCIUM:

22%

IRON:

38%