I was always a terrible baker and frankly, as a sugar addict, Paleo treats scared me. I flash back to the childhood in which I could eat 12 slices of french toast or 9 donuts for breakfast without breaking a sweat, and I am immediately terrified that I still would not be able to stop myself if something sweet were set in front of me. But in the years since I began blogging at the start of my Paleo journey, that is no longer a problem–not really. I have no trouble having this stuff around and saying no when I know that I wouldn't be able to stop myself (usually because I'm stressed out or upset). Because, as good as this stuff is, I don't want it more often than once or twice a year on my birthday or someone else's. I'd rather have some pineapple. Which, incidentally, would be super delicious with this light, fluffy cake. You can skip frosting and top yours with sliced fruit if you like. Mmmf.
Are you suffering from adrenal fatigue?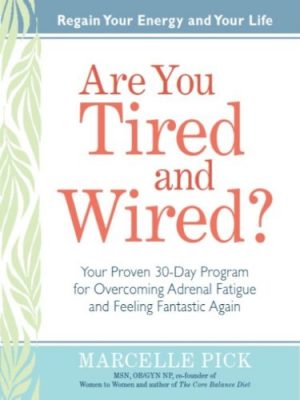 Are You Tired and Wired? is one of my favorite books on adrenal fatigue with chronic illness. It's a comprehensive yet straightforward examination of the factors at work and home that contribute to chronic adrenal dysfunction and the diet, lifestyle adjustments, and emotional reprogramming that can help fix it. A healthcare provider with a focus on women's health, Marcelle Pick will help you identify what type of adrenal dysfunction you suffer from and provide an easy-to-follow, science-based program to help you restore balance to your life. I found it extremely helpful with my own chronic fatigue!
Nutrition Facts
Calories:
192
kcal
Carbohydrates:
14
g
Protein:
3
g
Fat:
13
g
Saturated Fat:
11
g
Polyunsaturated Fat:
1
g
Monounsaturated Fat:
1
g
Cholesterol:
62
mg
Sodium:
83
mg
Potassium:
241
mg
Fiber:
4
g
Sugar:
6
g
Vitamin A:
250
IU
Vitamin C:
4.1
mg
Calcium:
10
mg
Iron:
1.6
mg
Instructions
Preheat the oven to 350F.

Combine all ingredients in a blender and process until smooth.

Grease a 9" baking dish or cake pan, then pour the batter in. Bake 35 minutes or until a toothpick inserted in the center comes out clean.

Let cool, then top with your favorite Paleo icing, sliced fruit, or serving as-is.