Sorbets of all kinds are wonderful, easy-to-make treats any time you're craving something sweet and simple. Strawberries and oranges combine for the best of both worlds, something deliciously sweet and tart. If you don't have an ice cream maker, you can also make this in a high-powered blender by blending it, freezing it for fifteen minutes, blending it, and repeating two or three times until you get a semi-solid consistency. It won't come out with quite the same creamy texture, but it will still taste fantastic!
Keep your household clean, too!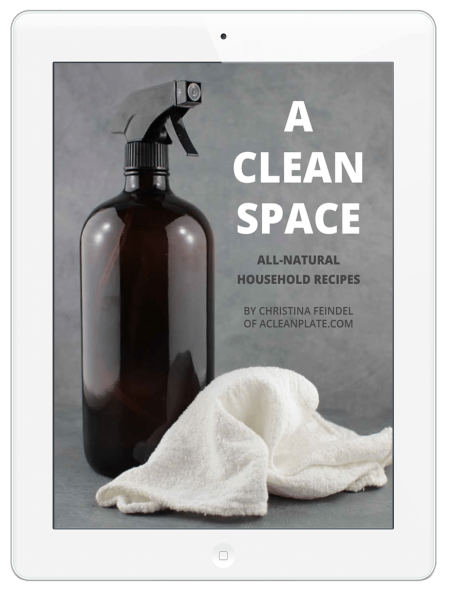 I may make my living as a food blogger, but my health-consciousness actually began long before I started cooking. Growing up with a sensitive nose and skin that would break out into a rash at the slightest provocation, I've been making my own cosmetics and cleaning products since high school. I hoped that avoiding these environmental toxins would not only improve my health, but be better for the environment and save me some money compared to buying high-end non-toxic products at a health-foods store. Whatever your reasons, making your own household products is easier than you might think. My e-book A Clean Space has all the tips, tricks, and recipes you need to get started–and it's only $6.99!
Nutrition Facts
Calories:
73
kcal
Carbohydrates:
18
g
Protein:
1
g
Fat:
0.3
g
Saturated Fat:
0.02
g
Polyunsaturated Fat:
0.1
g
Monounsaturated Fat:
0.05
g
Sodium:
2
mg
Potassium:
205
mg
Fiber:
2
g
Sugar:
15
g
Vitamin A:
2
%
Vitamin C:
110
%
Calcium:
2
%
Iron:
3
%
Instructions
Combine all ingredients in a blender and process until smooth.

Run through an ice cream maker according to the manufacturer's instructions.