This simple, flavorful recipe originates from China, where it would more traditionally be made with Chinese yellow chives. Unfortunately, I don't have access to those in rural Texas, but the recipe is every bit as delicious with garden-variety green onions! These Scrambled Eggs with Cauliflower Rice have become one of our favorite breakfasts. Using leftover rice (or actual rice, if you tolerate it well), it comes together in less than 15 minutes and is both a hearty and satisfying way to start the day. As long as you like chives, of course!
Are you suffering from adrenal fatigue?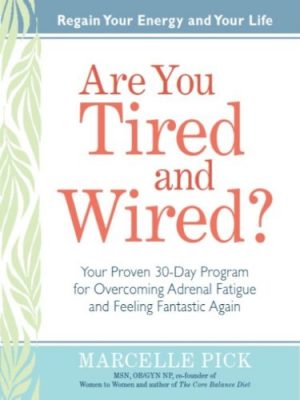 Are You Tired and Wired? is one of my favorite books on adrenal fatigue with chronic illness. It's a comprehensive yet straightforward examination of the factors at work and home that contribute to chronic adrenal dysfunction and the diet, lifestyle adjustments, and emotional reprogramming that can help fix it. A healthcare provider with a focus on women's health, Marcelle Pick will help you identify what type of adrenal dysfunction you suffer from and provide an easy-to-follow, science-based program to help you restore balance to your life. I found it extremely helpful with my own chronic fatigue!
Instructions
Heat half the oil in a skillet or wok over medium-high heat, then add the eggs and cook until set on the bottom before stirring and chopping into smaller pieces.

When the eggs are set but still slightly moist, remove them from the pan.

Add the remaining oil to the pan and stir-fry the chives until tender, 1-2 minutes. Return the eggs to the pan and season with salt.

Serve over cauliflower rice.