I'd never had a fresh apricot before, as their season is quite short around here and most markets don't carry them. I happened upon some the other day and stocked up! When we got tired of eating them fresh (is that blasphemy?), this little dish was a delightful way to get rid of the rest. So simple, and great with peaches too!
Are you suffering from adrenal fatigue?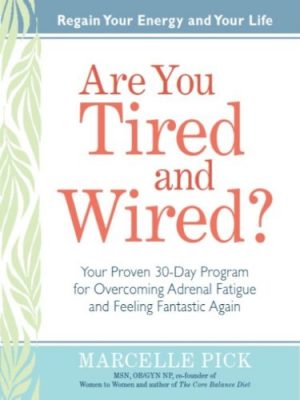 Are You Tired and Wired? is one of my favorite books on adrenal fatigue with chronic illness. It's a comprehensive yet straightforward examination of the factors at work and home that contribute to chronic adrenal dysfunction and the diet, lifestyle adjustments, and emotional reprogramming that can help fix it. A healthcare provider with a focus on women's health, Marcelle Pick will help you identify what type of adrenal dysfunction you suffer from and provide an easy-to-follow, science-based program to help you restore balance to your life. I found it extremely helpful with my own chronic fatigue!
Nutrition Facts
Calories:
105
kcal
Carbohydrates:
18
g
Protein:
1
g
Fat:
4
g
Saturated Fat:
3
g
Polyunsaturated Fat:
0.2
g
Monounsaturated Fat:
0.4
g
Sodium:
1
mg
Potassium:
144
mg
Fiber:
1
g
Sugar:
17
g
Vitamin A:
1000
IU
Vitamin C:
7.4
mg
Iron:
0.4
mg
Instructions
Heat the oil in a large frying pan over medium-high heat. Place the apricots in the pan with the cut side facing down and cook for two minutes.

Flip and cook another two minutes.

Pour the honey on top and swirl around the pan to heat through.

Serve hot, with any liquid from the pan poured on top.