In the winter months, there's nothing I love more than a one-dish meal. Something you throw together, preferably from pre-prepared ingredients, stick in the oven or slow-cooker, and walk away from for a bit. In my case, to curl up under a blanket. I just don't have the stamina to stand by the stove and juggle a bunch of different sides when it's so cold! Fortunately, this Sausage Spaghetti Squash Casserole packs all the veggies and comforting flavors I need to stay healthy.
Are you suffering from adrenal fatigue?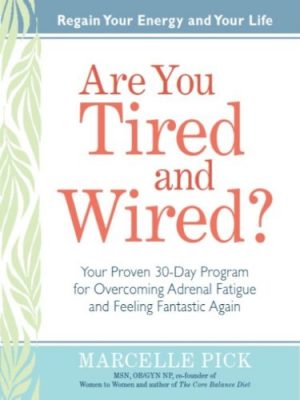 Are You Tired and Wired? is one of my favorite books on adrenal fatigue with chronic illness. It's a comprehensive yet straightforward examination of the factors at work and home that contribute to chronic adrenal dysfunction and the diet, lifestyle adjustments, and emotional reprogramming that can help fix it. A healthcare provider with a focus on women's health, Marcelle Pick will help you identify what type of adrenal dysfunction you suffer from and provide an easy-to-follow, science-based program to help you restore balance to your life. I found it extremely helpful with my own chronic fatigue!
Nutrition Facts
Calories:
847
kcal
Carbohydrates:
45
g
Protein:
31
g
Fat:
63
g
Saturated Fat:
34
g
Polyunsaturated Fat:
6
g
Monounsaturated Fat:
17
g
Cholesterol:
65
mg
Sodium:
2446
mg
Potassium:
1304
mg
Fiber:
8
g
Sugar:
12
g
Vitamin A:
1500
IU
Vitamin C:
202.1
mg
Calcium:
170
mg
Iron:
4.3
mg
Instructions
Preheat the oven to 425 degrees F.

In a saucepan over medium heat, heat the coconut oil. Add the mushrooms and cook until tender, about 3 minutes.

Stir in the arrowroot and garlic until fragrant, about 1 minute.

Add the coconut milk and stir constantly until thickened, about 5 minutes. Season with salt and pepper.

In a casserole dish, toss the squash with the broccoli, sausage, and sauce. Bake 15 minutes, then serve.