I freakin' love basil. Like, I'll just snack on it raw, right off my basil plants. Yep, plants, plural. I have two and they spread like wildfire. I'm in there trimmin' off a quarter cup of basil just about every day. It's exhausting, to be honest. I've got dried basil, frozen basil, basil turned into jams, basil everywhere. So much basil I almost don't know what to do with all of it. Almost. Recipes like this Strawberry Basil Salad come to the rescue every time I need to get rid of a huge amount before it goes bad!
(But seriously, if anyone had told me how much maintenance those basil plants would need, I probably would've only planted one of them.)
But, to the recipe. Strawberries and basil are a classic combination. So are strawberries and balsamic vinegar. The flavor combinations of basil and balsamic feel decadent with the sweetness of strawberries, so much so that I often make desserts out of them. (We've been having our fair share of Strawberry Basil Balsamic Ice Cream since my plants started growing, too.) But they're good in savory side dishes like this one, too! It's a light, refreshing salad perfect for summer.
Need Help Meal Planning?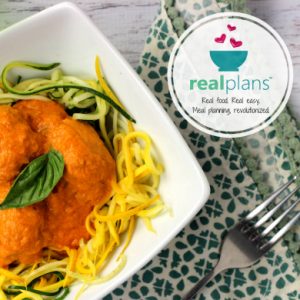 Feeling uninspired or struggling to stick to your Paleo or autoimmune protocol diet? It helps to have a plan. Real Plans will create a custom plan for your family's size, schedule, and needs and it's just $6/month if you sign up for an annual subscription. This is a great next step for those of you that have finished 28 Days of AIP and are looking to keep the ball rolling with new, exciting recipes!
Strawberry Basil Salad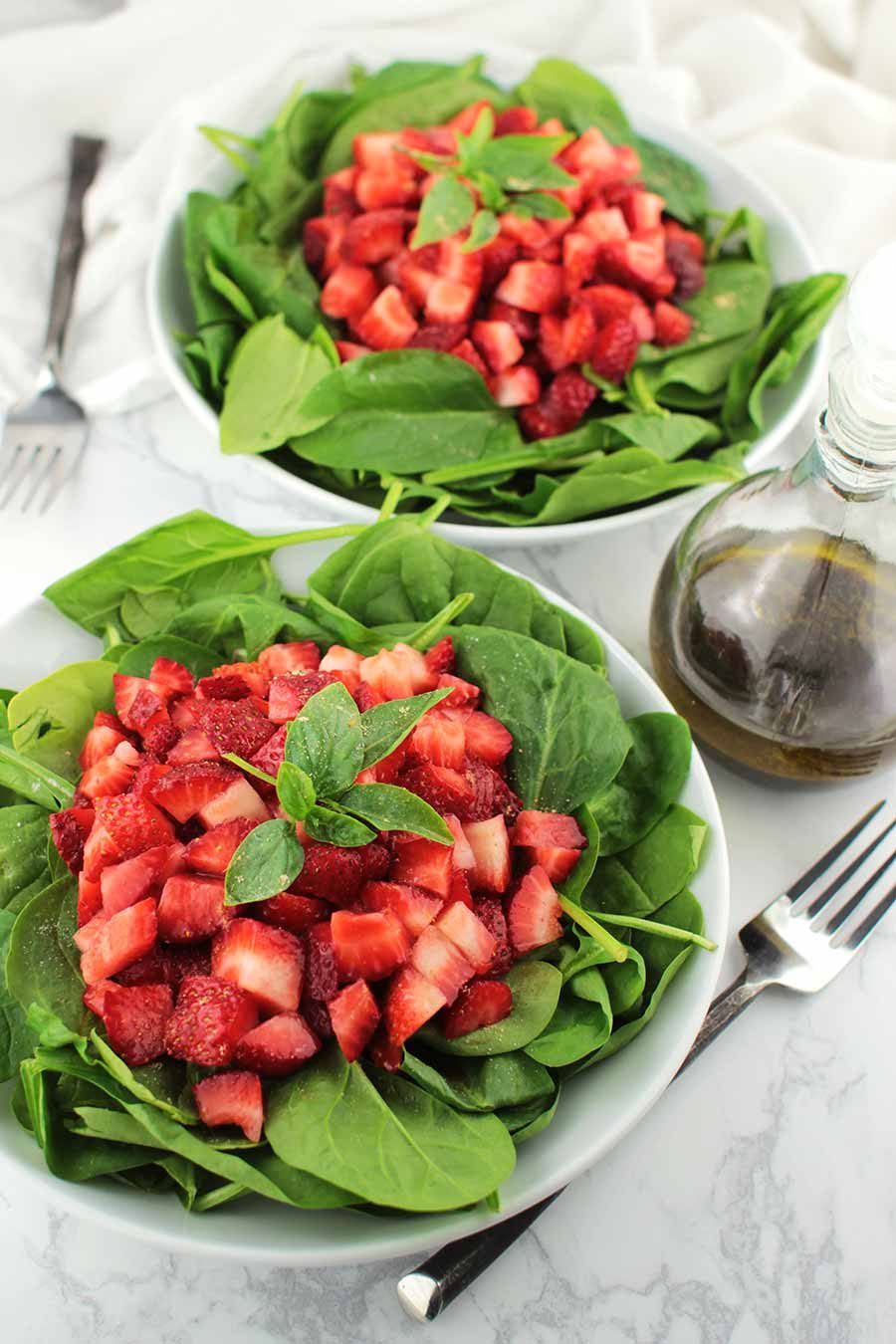 PREP TIME:

5

minutes

COOK TIME:

0

minutes

YIELDS:

4

salads

RATING:
CALORIES:
213kcal
PROTEIN:
4g
TOTAL FAT:
16g
MUFA:
11g
PUFA:
2g
SATURATED:
2g
CHOLESTEROL:
TOTAL CARBS:
19g
FIBER:
6g
SUGARS:
10g
VITAMIN C:
168%
POTASSIUM:
832mg
SODIUM:
295mg
CALCIUM:
19%
IRON:
23%
Ingredients

CALORIES:

213kcal

PROTEIN:

4g

TOTAL FAT:

16g

MUFA:

11g

PUFA:

2g

SATURATED:

2g

CHOLESTEROL:

TOTAL CARBS:

19g

FIBER:

6g

SUGARS:

10g

VITAMIN C:

168%

POTASSIUM:

832mg

SODIUM:

295mg

CALCIUM:

19%

IRON:

23%