My first encounter with Indian food was in high school, when a couple friends of mine took me to a local Indian restaurant near our school for lunch. Mogul's. I can still picture the booth we sat in and hear the music in the air. I didn't have any dietary restrictions at the time, though I was playing with the idea of going vegetarian, and the Indian buffet was a wonderland of vegetarian-friendly flavors and smells. Palak Paneer? I never thought spinach could taste so good! Aloo Gobi did wonders with cauliflower. And over warm, fluffy naan with basmati rice and spicy curry… oh man, I was in heaven. It became my new favorite restaurant and I even had an anniversary there after my husband and I started dating. I'd be hard-pressed to pick a favorite dish from the many dozens I still salivate over, but lassis are undoubtedly the easiest one to make at home. A cooling, creamy treat after a hearty, spicy meal, lassis are a blend of fruit and yogurt that will take some of the heat off your tongue. The flavors you're most likely to encounter are mango and cucumber, but I found myself with an abundance of apple butter and thought, why the heck not? This Apple Lassi, with a sprinkle of cinnamon and non-dairy yogurt now that I do have dietary restrictions, might just be the perfect treat for those warmer fall days, but you can easily replace the apple butter and cinnamon with your choice of fruit puree and seasoning for something other than an Apple Lassi. Try cucumber and mint for a more traditional flavor or go nuts with strawberries and basil! Mmf, that sounds really good, actually. I might have to write up a separate recipe for a strawberry-basil version… or just make some of my Strawberry Basil Balsamic Ice Cream….
Looking for Low-FODMAP Recipes?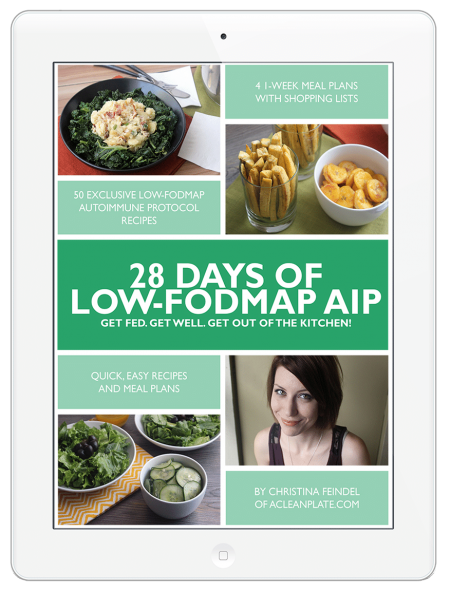 The low-FODMAP diet is often prescribed for people with IBS or Small Intestinal Bacterial Overgrowth (SIBO), and there's a huge overlap of that demographic with people with autoimmune disease. My e-book 28 Days of Low-FODMAP AIP combines both IBS- and autoimmune-friendly diets in a 28-day meal plan designed to jump start and simplify this often-challenging diet change. Just you wait: The meal plan includes 50 exclusive low-FODMAP recipes you won't find on my website or anywhere else, with dishes like Chicken Vindalo, Jambalaya, and crispy, crunchy Tostones. You'll be amazed at the variety of flavors still available to you! The ebook is available as a digital download for $9.99.
Apple Lassi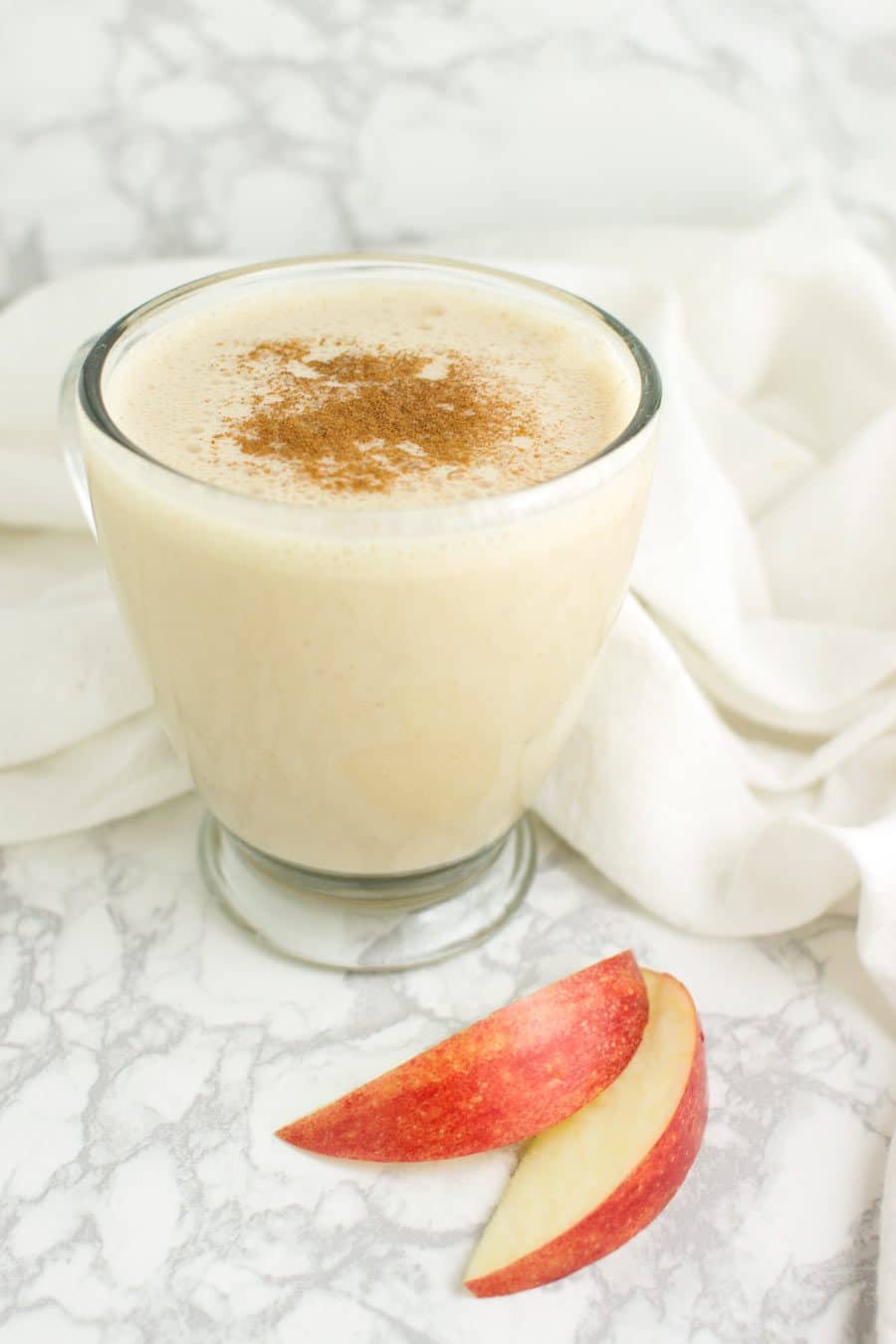 PREP TIME:

5

minutes

COOK TIME:

0

minutes

YIELDS:

2

servings

RATING:
CALORIES:
155kcal
PROTEIN:
12g
TOTAL FAT:
4g
MUFA:
1g
PUFA:
0.1g
SATURATED:
2g
CHOLESTEROL:
14mg
TOTAL CARBS:
19g
FIBER:
1g
SUGARS:
17g
VITAMIN C:
3%
POTASSIUM:
553mg
SODIUM:
166mg
CALCIUM:
43%
IRON:
1%
Ingredients

CALORIES:

155kcal

PROTEIN:

12g

TOTAL FAT:

4g

MUFA:

1g

PUFA:

0.1g

SATURATED:

2g

CHOLESTEROL:

14mg

TOTAL CARBS:

19g

FIBER:

1g

SUGARS:

17g

VITAMIN C:

3%

POTASSIUM:

553mg

SODIUM:

166mg

CALCIUM:

43%

IRON:

1%