I know "pickled chicken" sounds weird, but these Pickled Chicken Sandwiches will knock your socks off. Served up on a lettuce wrap with all your favorite chicken sandwich toppings (or even just some pickles and a mayo substitute while you're on the autoimmune protocol), this makes for a fun and satisfying meal.
Keep your household clean, too!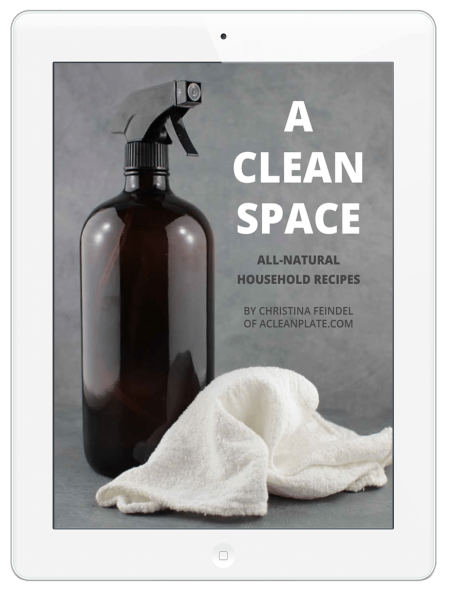 I may make my living as a food blogger, but my health-consciousness actually began long before I started cooking. Growing up with a sensitive nose and skin that would break out into a rash at the slightest provocation, I've been making my own cosmetics and cleaning products since high school. I hoped that avoiding these environmental toxins would not only improve my health, but be better for the environment and save me some money compared to buying high-end non-toxic products at a health-foods store. Whatever your reasons, making your own household products is easier than you might think. My e-book A Clean Space has all the tips, tricks, and recipes you need to get started–and it's only $6.99!
Total Time:
1
day
15
minutes
Ingredients
Nutrition Facts
Calories:
225
kcal
Carbohydrates:
1
g
Protein:
34
g
Fat:
9
g
Saturated Fat:
2
g
Polyunsaturated Fat:
2
g
Monounsaturated Fat:
3
g
Cholesterol:
96
mg
Sodium:
3313
mg
Potassium:
363
mg
Fiber:
0.1
g
Sugar:
0.01
g
Vitamin A:
250
IU
Vitamin C:
1.7
mg
Calcium:
20
mg
Iron:
2.2
mg
Instructions
Lay the chicken breasts in a shallow, lidded baking dish and add the water, vinegar, salt, garlic, dill, and pepper. Refrigerate for 24 hours.

Combine the tapioca, salt, and garlic powder in an airtight tupperware or large ziplock bag. Add the chicken and shake well to coat.

Fill a pan with 1" of coconut oil and fry the chicken over medium-high heat for 10-15 minutes or until the internal temperature reaches 165 degrees F, turning once halfway through.

Pat dry with paper towels. Serve in lettuce wraps with pickles, mayo, and other toppings of your choice.