This dish was one of my favorites when I was vegan, but required a little tweaking when I made the change to a grain-free diet. It's a mildly spicy Pad Thai that gets its bite from black pepper, lime, and cilantro, and can be adapted if you're on a special diet like the autoimmune protocol or trying to eat low-histamine. While I prefer to use spaghetti squash for the noodles, you can also use spiralized zucchini or sweet potato if you throw them in with the mushrooms. You can also add beef, pork, or chicken if you like, but one of my favorite things about this dish is that it's affordable, quick to make, and tasty without the meat!
Looking for high-quality meat?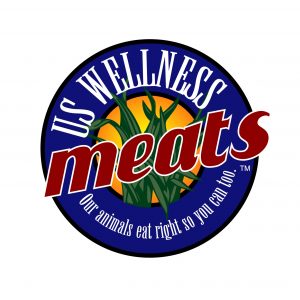 The great nutrition conundrum of our times is how to make a healthy diet sustainable, not just for us and our families, but for future generations. It's no secret that factory farming has been disastrous for the environment, never mind the welfare of us or our food. So I try to prioritize ethically-harvested, sustainably-raised, grass-fed or pastured proteins. US Wellness Meats not only fits the bill, but they also have a huge variety of other products: Seafood, game meats, jerky, bone broth, sausage, tallow, pork rinds… there's a lot to love. Free shipping combined with bi-weekly deals from their newsletter can make them more affordable than your local supermarket for meat that's antibiotic-free, humanely-raised, and really, really good.
Nutrition Facts
Calories:
352
kcal
Carbohydrates:
29
g
Protein:
8
g
Fat:
24
g
Saturated Fat:
10
g
Polyunsaturated Fat:
3
g
Monounsaturated Fat:
7
g
Sodium:
1046
mg
Potassium:
615
mg
Fiber:
8
g
Sugar:
10
g
Vitamin A:
23
%
Vitamin C:
32
%
Calcium:
7
%
Iron:
14
%
Instructions
Heat the oil over medium-high heat in a large skillet.

Cook the mushrooms, onion, and garlic until tender.

Add the veggie noodles, nut butter, vinegar, water, pepper, and salt and stir constantly for another minute.

Add the green onion and the nuts, stirring. Serve garnished with cilantro and a splash of lime juice.