After my successful egg reintroduction last week, my new food this week was mustard seed. Homemade, fresh-ground mustard… yum. I feel fine, but I'll probably ease off on the reintroductions for a while. I have eggs and mustard to play with for a while and I certainly want to keep providing AIP recipes for the overwhelming number of people following an anti-inflammatory diet. I never did write up an AIP mustard substitute, but I would usually just mix turmeric and/or ginger in a bit of coconut yogurt and use in equal parts to the mustard. It doesn't have nearly the same taste, but it stands in pretty well nevertheless.
Struggling with thyroid disease?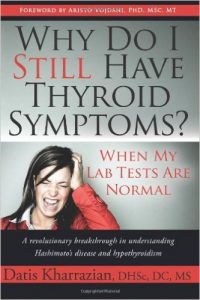 Why Do I Still Have Thyroid Symptoms? by functional medicine practitioner Datis Kharrazian is single-handedly responsible for my improved health over the past few years. It introduced me to the connection between autoimmune disease and lifestyle factors like diet at a time when my doctors were telling me there was nothing wrong with my thyroid even though I had high antibodies. This book gave me the information I needed to get the right tests ordered and seek proper treatment. It's a must-have guide for anyone who has already been diagnosed with thyroid disease, who is at risk due to family history, or who strongly suspects they may have it but isn't sure where to start. I can't recommend it enough!
Nutrition Facts
Calories:
512
kcal
Carbohydrates:
1
g
Protein:
34
g
Fat:
40
g
Saturated Fat:
21
g
Polyunsaturated Fat:
6
g
Monounsaturated Fat:
11
g
Cholesterol:
108
mg
Sodium:
838
mg
Potassium:
254
mg
Fiber:
1
g
Sugar:
0.2
g
Vitamin A:
250
IU
Vitamin C:
0.2
mg
Calcium:
10
mg
Iron:
1.6
mg
Instructions
Preheat the oven to 425F.

Lay the wings in a large, lightly oiled baking dish.

Combine the remaining ingredients in a small bowl, then brush over the wings.

Bake 40-45 minutes or until golden-brown and cooked through.