After my successful egg reintroduction last week, my new food this week was mustard seed. Homemade, fresh-ground mustard… yum. I feel fine, but I'll probably ease off on the reintroductions for a while. I have eggs and mustard to play with for a while and I certainly want to keep providing AIP recipes for the overwhelming number of people following an anti-inflammatory diet. I never did write up an AIP mustard substitute, but I would usually just mix turmeric and/or ginger in a bit of coconut yogurt and use in equal parts to the mustard. It doesn't have nearly the same taste, but it stands in pretty well nevertheless.
Make your own non-toxic cosmetics!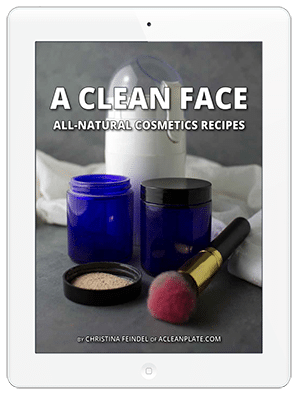 I may make my living as a food blogger, but journey toward a more health-conscious lifestyle actually began with making my own cosmetics while I was still in high school–many years before I started "clean eating". Desperate to get a handle on my sensitive skin and nose, I was also hoping for cheaper, more eco-friendly alternatives to store-bought products. If you're in the same boat, making your own cosmetics and toiletries is easier than you might think! My e-book A Clean Face will give you the tools you need to get started for just $9.99.
Nutrition Facts
Calories:
512
kcal
Carbohydrates:
1
g
Protein:
34
g
Fat:
40
g
Saturated Fat:
21
g
Polyunsaturated Fat:
6
g
Monounsaturated Fat:
11
g
Cholesterol:
108
mg
Sodium:
838
mg
Potassium:
254
mg
Fiber:
1
g
Sugar:
0.2
g
Vitamin A:
250
IU
Vitamin C:
0.2
mg
Calcium:
10
mg
Iron:
1.6
mg
Instructions
Preheat the oven to 425F.

Lay the wings in a large, lightly oiled baking dish.

Combine the remaining ingredients in a small bowl, then brush over the wings.

Bake 40-45 minutes or until golden-brown and cooked through.