When it's cold, there's nothing I want more than a hot beverage, but there's only so much herbal tea a gal can drink. Coconut milk lattes are my go-to when I need to change things up! The optional Sweet Apricity marshmallows in this Matcha Green Tea Latte add a touch of vanilla flavor and a heaping helping of decadence to this otherwise simple treat.
Keep your household clean, too!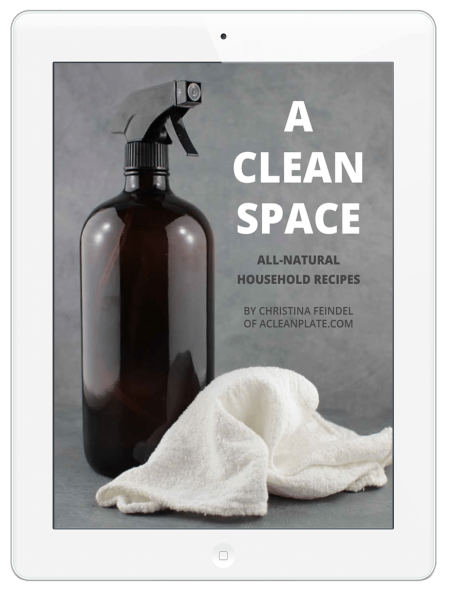 I may make my living as a food blogger, but my health-consciousness actually began long before I started cooking. Growing up with a sensitive nose and skin that would break out into a rash at the slightest provocation, I've been making my own cosmetics and cleaning products since high school. I hoped that avoiding these environmental toxins would not only improve my health, but be better for the environment and save me some money compared to buying high-end non-toxic products at a health-foods store. Whatever your reasons, making your own household products is easier than you might think. My e-book A Clean Space has all the tips, tricks, and recipes you need to get started–and it's only $6.99!
Nutrition Facts
Calories:
509
kcal
Carbohydrates:
32
g
Protein:
3
g
Fat:
42
g
Saturated Fat:
36
g
Polyunsaturated Fat:
0.004
g
Monounsaturated Fat:
0.01
g
Sodium:
70
mg
Potassium:
8
mg
Fiber:
2
g
Sugar:
21
g
Iron:
3.8
mg
Instructions
In a medium saucepan, bring the water to a simmer over medium heat.

Stir in the matcha until no lumps remain, then add the coconut milk and reduce the heat to medium low.

Heat through, stirring occasionally, then serve garnished with marshmallows.