I love lamb. And I love lamb seasoned with mint and currants. I took a family favorite recipe for mushroom sauce and combined it with meatballs inspired by Epic's lamb, currant, and mint bars and holy moly, is the result delicious. And if you're short on time, skip the mushroom sauce. Or use it on other recipes. Or, heck, just eat it as a soup! If you can't find or don't have dried currants, raisins will work in a pinch.
Are you suffering from adrenal fatigue?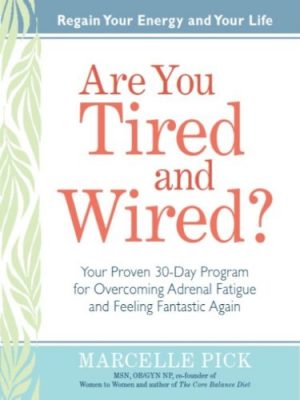 Are You Tired and Wired? is one of my favorite books on adrenal fatigue with chronic illness. It's a comprehensive yet straightforward examination of the factors at work and home that contribute to chronic adrenal dysfunction and the diet, lifestyle adjustments, and emotional reprogramming that can help fix it. A healthcare provider with a focus on women's health, Marcelle Pick will help you identify what type of adrenal dysfunction you suffer from and provide an easy-to-follow, science-based program to help you restore balance to your life. I found it extremely helpful with my own chronic fatigue!
Nutrition Facts
Calories:
527
kcal
Carbohydrates:
11
g
Protein:
23
g
Fat:
43
g
Saturated Fat:
26
g
Polyunsaturated Fat:
3
g
Monounsaturated Fat:
12
g
Cholesterol:
129
mg
Sodium:
758
mg
Potassium:
568
mg
Fiber:
3
g
Sugar:
3
g
Vitamin A:
500
IU
Vitamin C:
7.4
mg
Calcium:
80
mg
Iron:
3.6
mg
Instructions
Meatballs
Heat the fat in a skillet over medium heat.

Combine the remaining ingredients and shape into 1" meatballs.

Cook the meatballs, stirring occasionally, until cooked through.
Mushroom Sauce
Heat the fat in a saucepan over medium heat and cook the shallots and garlic until translucent.

Add the remaining ingredients and cook until the mushrooms are cooked through.