Kheema pav is a popular Indian street food, basically seasoned meat served up on a light, airy roll. Us grain-free folks can still enjoy the flavors on a lettuce wrap or portobello buns. This recipe excludes the nightshades, seeds, and grains the traditional dish includes.
Struggling with thyroid disease?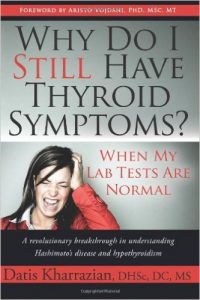 Why Do I Still Have Thyroid Symptoms? by functional medicine practitioner Datis Kharrazian is single-handedly responsible for my improved health over the past few years. It introduced me to the connection between autoimmune disease and lifestyle factors like diet at a time when my doctors were telling me there was nothing wrong with my thyroid even though I had high antibodies. This book gave me the information I needed to get the right tests ordered and seek proper treatment. It's a must-have guide for anyone who has already been diagnosed with thyroid disease, who is at risk due to family history, or who strongly suspects they may have it but isn't sure where to start. I can't recommend it enough!
Nutrition Facts
Calories:
544
kcal
Carbohydrates:
20
g
Protein:
21
g
Fat:
42
g
Saturated Fat:
25
g
Polyunsaturated Fat:
3
g
Monounsaturated Fat:
12
g
Cholesterol:
83
mg
Sodium:
382
mg
Potassium:
815
mg
Fiber:
6
g
Sugar:
6
g
Vitamin A:
16750
IU
Vitamin C:
23.1
mg
Calcium:
70
mg
Iron:
4
mg
Instructions
Combine the fat and spices in a saucepan and heat over medium until fragrant. Remove the bay leaves.

Cook the onion, garlic, and ginger in the pan until the onion has caramelized, about 30 minutes.

Add the meat and carrots and stir-fry until the meat is cooked through, 5-10 minutes.

Add the cilantro and lime juice, stirring, then serve hot.