With just three ingredients, these delectable Honey-Cinnamon Oranges are the perfect snack to embrace the transition from summer to fall. It makes good use of one of my all-time favorite snacks, the portable, peelable, palatable clementine. They're often on sale in big 5-pound bags over the summer, and I can never resist. I prefer my clementines chilled, but this recipe can also be served at room temperature. And yes, it can be made with navel oranges or tangerines instead–just use two small ones or one very big one instead of the three clementines.
Are you suffering from adrenal fatigue?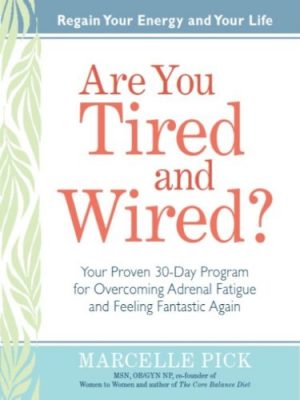 Are You Tired and Wired? is one of my favorite books on adrenal fatigue with chronic illness. It's a comprehensive yet straightforward examination of the factors at work and home that contribute to chronic adrenal dysfunction and the diet, lifestyle adjustments, and emotional reprogramming that can help fix it. A healthcare provider with a focus on women's health, Marcelle Pick will help you identify what type of adrenal dysfunction you suffer from and provide an easy-to-follow, science-based program to help you restore balance to your life. I found it extremely helpful with my own chronic fatigue!
Nutrition Facts
Calories:
64
kcal
Carbohydrates:
17
g
Protein:
1
g
Fat:
0.2
g
Sodium:
2
mg
Potassium:
200
mg
Fiber:
3
g
Sugar:
12
g
Vitamin C:
75.1
mg
Calcium:
30
mg
Iron:
0.4
mg
Instructions
Sprinkle the oranges with the cinnamon and honey, then serve.