With just three ingredients, these delectable Honey-Cinnamon Oranges are the perfect snack to embrace the transition from summer to fall. It makes good use of one of my all-time favorite snacks, the portable, peelable, palatable clementine. They're often on sale in big 5-pound bags over the summer, and I can never resist. I prefer my clementines chilled, but this recipe can also be served at room temperature. And yes, it can be made with navel oranges or tangerines instead–just use two small ones or one very big one instead of the three clementines.
Struggling with thyroid disease?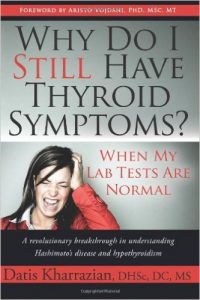 Why Do I Still Have Thyroid Symptoms? by functional medicine practitioner Datis Kharrazian is single-handedly responsible for my improved health over the past few years. It introduced me to the connection between autoimmune disease and lifestyle factors like diet at a time when my doctors were telling me there was nothing wrong with my thyroid even though I had high antibodies. This book gave me the information I needed to get the right tests ordered and seek proper treatment. It's a must-have guide for anyone who has already been diagnosed with thyroid disease, who is at risk due to family history, or who strongly suspects they may have it but isn't sure where to start. I can't recommend it enough!
Nutrition Facts
Calories:
64
kcal
Carbohydrates:
17
g
Protein:
1
g
Fat:
0.2
g
Sodium:
2
mg
Potassium:
200
mg
Fiber:
3
g
Sugar:
12
g
Vitamin C:
91
%
Calcium:
3
%
Iron:
2
%
Instructions
Sprinkle the oranges with the cinnamon and honey, then serve.