There's really no snack like cinnamon apple chips, especially this time of year. They're just so satisfying! But buying them packaged gets pricey quick, while making them yourself is not only cheap and easy, but will fill your house with the sweet scent of apples and cinnamon. Mmm. If you don't have a dehydrator, you can bake them at 200F for about two hours on a parchment-lined baking sheet. You'll want to keep an eye on them, though, to make sure they don't burn and to rotate them periodically if your oven has hot spots. As for the apples to use, I favor sweet red ones like Fuji or Gala, but absolutely any kind of apple will do. Having a mandolin slicer is definitely useful for this recipe, too.
Don't Feel Like Cooking?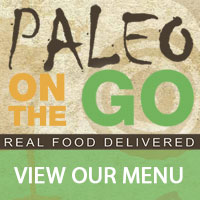 That's okay! Everyone needs a break sometimes, especially during busy times like the holidays or when you're sick or stressed out. When I find myself unwilling or unable to prepare healthy meals myself, I turn to Paleo on the Go. Yes, they have autoimmune protocol-friendly options! With tons of nutritious, delicious, pre-packaged meals, Paleo on the Go's ready-to-go, frozen courses are perfect for those days you just don't want to be in the kitchen. They even offer an appreciable selection of AIP-friendly treats, including toaster pastries!
Nutrition Facts
Calories:
20
kcal
Carbohydrates:
5
g
Protein:
0.1
g
Fat:
0.1
g
Saturated Fat:
0.01
g
Polyunsaturated Fat:
0.02
g
Monounsaturated Fat:
0.003
g
Sodium:
0.3
mg
Potassium:
37
mg
Fiber:
1
g
Sugar:
4
g
Vitamin A:
1
%
Vitamin C:
3
%
Calcium:
0.3
%
Iron:
0.3
%
Instructions
Arrange the sliced apples in a single layer on the dehydrator sheets. Dust with cinnamon.

Dehydrate at 135F until the apples are shriveled and crisp, about 4 hours.