Now, I know this recipe doesn't look like much. Green meat isn't usually the most appetizing thing on the planet, and on the autoimmune protocol, one can't exactly throw in red chilies for some contrast. But with a creamy marinade of herbs, lime, and coconut milk inspired by green curry, this Cilantro-Lime Chicken is a mild, flavorful dish. It pairs well with cauliflower rice!
Are you suffering from adrenal fatigue?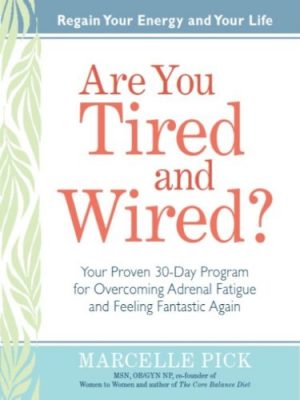 Are You Tired and Wired? is one of my favorite books on adrenal fatigue with chronic illness. It's a comprehensive yet straightforward examination of the factors at work and home that contribute to chronic adrenal dysfunction and the diet, lifestyle adjustments, and emotional reprogramming that can help fix it. A healthcare provider with a focus on women's health, Marcelle Pick will help you identify what type of adrenal dysfunction you suffer from and provide an easy-to-follow, science-based program to help you restore balance to your life. I found it extremely helpful with my own chronic fatigue!
Total Time:
8
hours
20
minutes
Instructions
Combine all of the ingredients except the chicken in a blender and process until smooth.

Place the chicken in an airtight container and pour the sauce on top. Marinate in the refrigerator overnight.

Heat a large skillet over medium heat. Add the chicken and marinade to the pan and bring to a boil. Reduce the heat to medium-low, then simmer until the chicken is cooked through, about 20 minutes.