Chocolate coconut milk.
How many of you remember being heartbroken when you got to the end of the lunch line in elementary school and all that was left was strawberry milk? Even if you brought your own lunch, odds are good you either picked up some chocolate milk on the side (possibly by trading with a friend) or enviously eyed the beverages of your peers while you struggled to get your Capri Sun open. All of my most vivid elementary-school memories are from the cafeteria, but even after I outgrew the public consumption of chocolate milk (soda and vitamin waters were the only socially acceptable drinks in high school), it was still one of my favorite beverages. Especially when I could mix my own and add as much chocolate syrup as I wanted! Heck, I don't think we ever outgrow our fondness for the simple pleasure of chocolate milk–in college, you just add some Bailey's to it, and suddenly it's a perfectly-acceptable cocktail.
Well, with this Chocolate Coconut Milk, you can still indulge even if you're lactose intolerant or on the autoimmune protocol. Your kids with food allergies don't have to miss out and even without the appeal of Irish cream, it's deliciously decadent for adults, too. Enjoy!
Are you suffering from adrenal fatigue?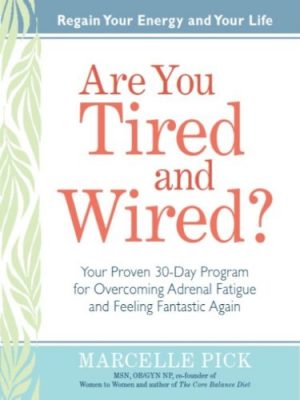 Are You Tired and Wired? is one of my favorite books on adrenal fatigue with chronic illness. It's a comprehensive yet straightforward examination of the factors at work and home that contribute to chronic adrenal dysfunction and the diet, lifestyle adjustments, and emotional reprogramming that can help fix it. A healthcare provider with a focus on women's health, Marcelle Pick will help you identify what type of adrenal dysfunction you suffer from and provide an easy-to-follow, science-based program to help you restore balance to your life. I found it extremely helpful with my own chronic fatigue!
Nutrition Facts
Calories:
557
kcal
Carbohydrates:
43
g
Protein:
3
g
Fat:
42
g
Saturated Fat:
36
g
Polyunsaturated Fat:
0.04
g
Monounsaturated Fat:
0.03
g
Sodium:
185
mg
Potassium:
82
mg
Sugar:
31
g
Vitamin C:
0.1
mg
Calcium:
50
mg
Iron:
1.4
mg
Instructions
Combine all ingredients in a blender and puree until smooth. Serve chilled.