Um. YUM. Beef tongue is very tender and makes excellent shredded meat. Tacos are a popular use. I like to serve this on a salad or in a lettuce wrap with avocado, olives, and mango salsa. So good!
Keep your household clean, too!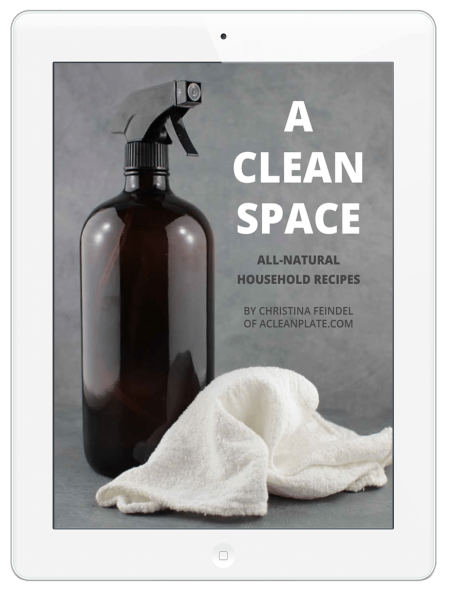 I may make my living as a food blogger, but my health-consciousness actually began long before I started cooking. Growing up with a sensitive nose and skin that would break out into a rash at the slightest provocation, I've been making my own cosmetics and cleaning products since high school. I hoped that avoiding these environmental toxins would not only improve my health, but be better for the environment and save me some money compared to buying high-end non-toxic products at a health-foods store. Whatever your reasons, making your own household products is easier than you might think. My e-book A Clean Space has all the tips, tricks, and recipes you need to get started–and it's only $6.99!
Total Time:
14
hours
15
minutes
Nutrition Facts
Calories:
265
kcal
Carbohydrates:
7
g
Protein:
17
g
Fat:
18
g
Saturated Fat:
8
g
Polyunsaturated Fat:
1
g
Monounsaturated Fat:
8
g
Cholesterol:
99
mg
Sodium:
450
mg
Potassium:
435
mg
Fiber:
1
g
Sugar:
1
g
Vitamin A:
2
%
Vitamin C:
12
%
Calcium:
2
%
Iron:
23
%
Instructions
Scrub the tongues clean under running water, then place them in the slow-cooker and cover with water. Cook on low for 5-6 hours or until easily pierced with a knife.

Drain the water. While the tongue(s) are still hot, cut a slit in the top of the tongue near the tip and peel the leathery skin and thin membrane underneath back. Peel the skin off and cut away any gristle you find on the underside of the tongue.

Return the tongues to the slow-cooker and add the remaining ingredients. Slow-cook on low for 8 hours, then shred before serving.