I think when it comes to chicken sausage, apples and cinnamon are the most popular flavoring choice. Chicken's mild flavor just makes it a great palette for savory and/or sweet applications. For example, these sausage patties are equally delicious topped with mustard or maple syrup. Or get the best of both worlds and dress 'em with honey mustard!
Looking for high-quality meat?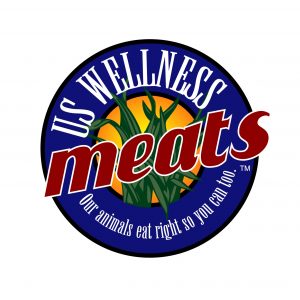 The great nutrition conundrum of our times is how to make a healthy diet sustainable, not just for us and our families, but for future generations. It's no secret that factory farming has been disastrous for the environment, never mind the welfare of us or our food. So I try to prioritize ethically-harvested, sustainably-raised, grass-fed or pastured proteins. US Wellness Meats not only fits the bill, but they also have a huge variety of other products: Seafood, game meats, jerky, bone broth, sausage, tallow, pork rinds… there's a lot to love. Free shipping combined with bi-weekly deals from their newsletter can make them more affordable than your local supermarket for meat that's antibiotic-free, humanely-raised, and really, really good.
Nutrition Facts
Calories:
375
kcal
Carbohydrates:
10
g
Protein:
31
g
Fat:
23
g
Saturated Fat:
11
g
Polyunsaturated Fat:
4
g
Monounsaturated Fat:
7
g
Cholesterol:
97
mg
Sodium:
939
mg
Potassium:
337
mg
Fiber:
3
g
Sugar:
4
g
Vitamin A:
7
%
Vitamin C:
5
%
Calcium:
5
%
Iron:
20
%
Instructions
Heat the oil in a large skillet over medium heat.

Combine the remaining ingredients in a mixing bowl and mix well by hand, then form into 4 patties.

Cook in the skillet about 20 minutes or until cooked through, flipping once halfway through.