Indian cuisine is my all-time favorite. Creamy curries, aromatic seasonings, spicy meats offset with cooling yogurt-based sauces and desserts… oh my, I'm in heaven at the thought. Aloo Gobi is a dish traditionally made with potatoes, tomatoes, and cauliflower in a rich blend of mostly seed-based seasonings. By subbing taro, carrots, and safe spices, my autoimmune protocol version is creamy, smells incredible, and is every bit as delicious and comforting as the traditional dish, even if it doesn't boast quite the same amount of heat. Plus, isn't it pretty? I love the vibrant colors in this dish.
Make your own non-toxic cosmetics!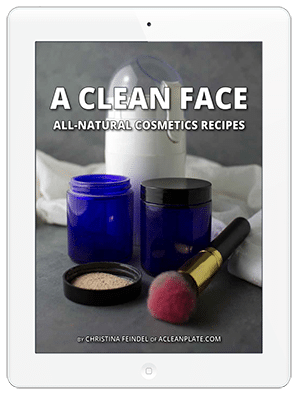 I may make my living as a food blogger, but journey toward a more health-conscious lifestyle actually began with making my own cosmetics while I was still in high school–many years before I started "clean eating". Desperate to get a handle on my sensitive skin and nose, I was also hoping for cheaper, more eco-friendly alternatives to store-bought products. If you're in the same boat, making your own cosmetics and toiletries is easier than you might think! My e-book A Clean Face will give you the tools you need to get started for just $9.99.
Nutrition Facts
Calories:
509
kcal
Carbohydrates:
86
g
Protein:
9
g
Fat:
16
g
Saturated Fat:
14
g
Polyunsaturated Fat:
1
g
Monounsaturated Fat:
1
g
Sodium:
1890
mg
Potassium:
2334
mg
Fiber:
19
g
Sugar:
11
g
Vitamin A:
314
%
Vitamin C:
174
%
Calcium:
20
%
Iron:
20
%
Instructions
Heat the oil in a large saucepan and add the onion, garlic, cinnamon, ginger, and turmeric. Cook about 5 minutes or until the onions are translucent.

Add the carrots, cauliflower, taro root, cilantro, grated ginger, and salt and mix well.

Add the water and bring to a simmer, then cover and cook for 15-20 minutes or until the carrots are soft. Serve hot.