Indian cuisine is my all-time favorite. Creamy curries, aromatic seasonings, spicy meats offset with cooling yogurt-based sauces and desserts… oh my, I'm in heaven at the thought. Aloo Gobi is a dish traditionally made with potatoes, tomatoes, and cauliflower in a rich blend of mostly seed-based seasonings. By subbing taro, carrots, and safe spices, my autoimmune protocol version is creamy, smells incredible, and is every bit as delicious and comforting as the traditional dish, even if it doesn't boast quite the same amount of heat. Plus, isn't it pretty? I love the vibrant colors in this dish.
Don't Feel Like Cooking?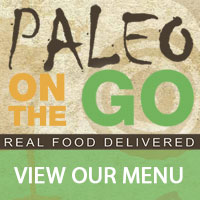 That's okay! Everyone needs a break sometimes, especially during busy times like the holidays or when you're sick or stressed out. When I find myself unwilling or unable to prepare healthy meals myself, I turn to Paleo on the Go. Yes, they have autoimmune protocol-friendly options! With tons of nutritious, delicious, pre-packaged meals, Paleo on the Go's ready-to-go, frozen courses are perfect for those days you just don't want to be in the kitchen. They even offer an appreciable selection of AIP-friendly treats, including toaster pastries!
Nutrition Facts
Calories:
509
kcal
Carbohydrates:
86
g
Protein:
9
g
Fat:
16
g
Saturated Fat:
14
g
Polyunsaturated Fat:
1
g
Monounsaturated Fat:
1
g
Sodium:
1890
mg
Potassium:
2334
mg
Fiber:
19
g
Sugar:
11
g
Vitamin A:
15700
IU
Vitamin C:
143.6
mg
Calcium:
200
mg
Iron:
3.6
mg
Instructions
Heat the oil in a large saucepan and add the onion, garlic, cinnamon, ginger, and turmeric. Cook about 5 minutes or until the onions are translucent.

Add the carrots, cauliflower, taro root, cilantro, grated ginger, and salt and mix well.

Add the water and bring to a simmer, then cover and cook for 15-20 minutes or until the carrots are soft. Serve hot.