Steaming, spicy sweet potato is a wonderful addition to chili. It's hearty and robust and has a similar texture to the beans a traditional recipe might call for. This one is autoimmune protocol-compliant, so you won't find any dairy or nightshades, either! This can be made with chicken or ground beef, but I think chicken is a better complement to the spice blend.
Struggling to Start the Autoimmune Protocol?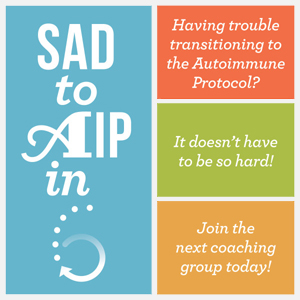 Living with chronic illness can be isolating enough without overhauling your lifestyle, often without the full support of family members who don't want their diets to change. But you don't have to go through it alone. SAD to AIP in SIX, from Nutritional Therapy Practitioner and author of The Alternative Autoimmune Cookbook Angie Alt, will coach you step-by-step through the transition from the standard American diet (SAD) to the autoimmune protocol (AIP). The six-week course includes coaching from Angie and her team, support from your peers in the program, and reference materials–it's an incredible bargain compared to private health coaching sessions. If you're struggling to make the change to the AIP or feeling isolated on your health journey, this is the program for you!
Sweet Potato Chili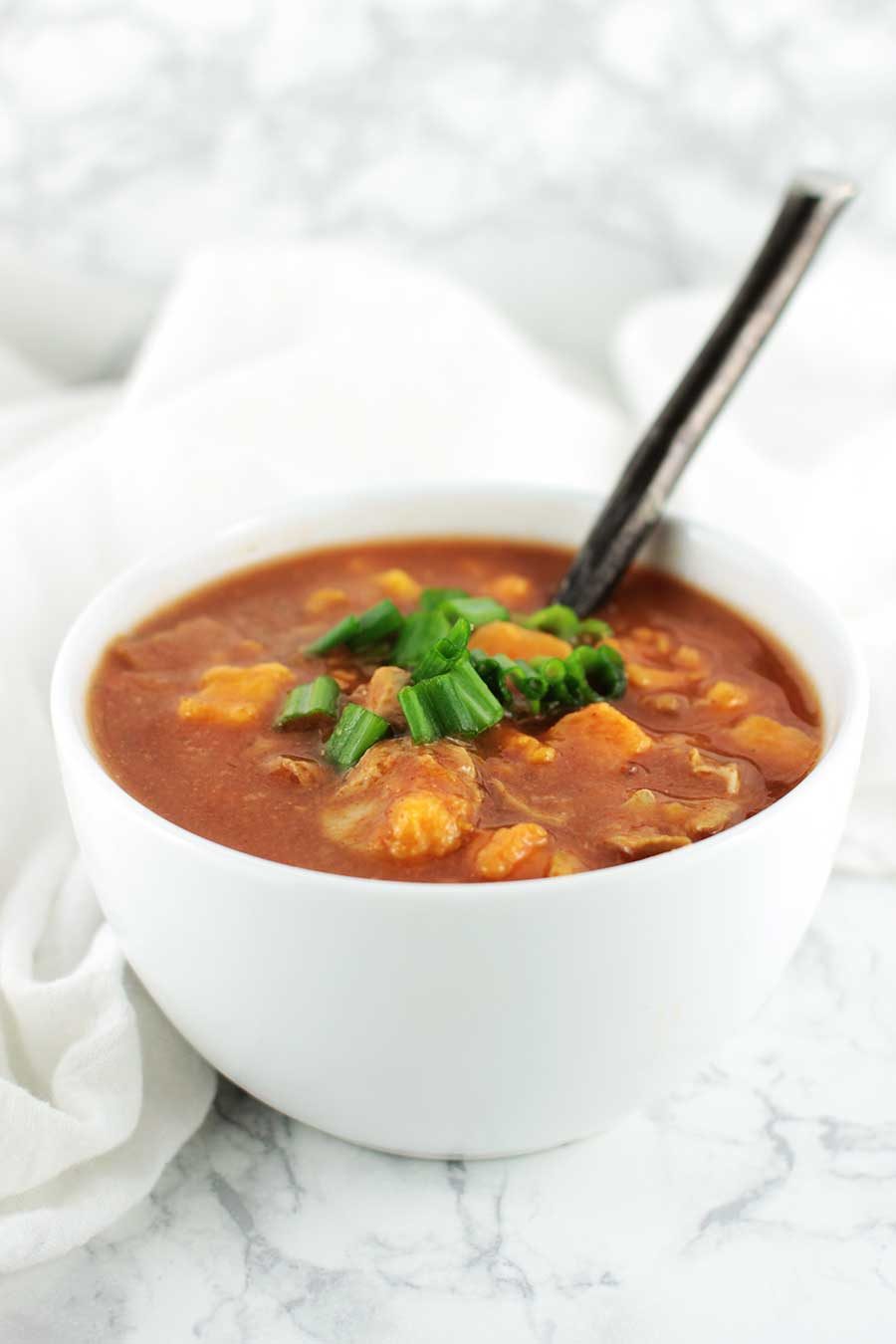 PREP TIME:

10

minutes

COOK TIME:

3

hours

YIELDS:

2

servings

RATING:
CALORIES:
671kcal
PROTEIN:
42g
TOTAL FAT:
33g
MUFA:
14g
PUFA:
5g
SATURATED:
12g
CHOLESTEROL:
96mg
TOTAL CARBS:
59g
FIBER:
19g
SUGARS:
10g
VITAMIN C:
58%
POTASSIUM:
1734mg
SODIUM:
2294mg
CALCIUM:
22%
IRON:
38%
Ingredients

CALORIES:

671kcal

PROTEIN:

42g

TOTAL FAT:

33g

MUFA:

14g

PUFA:

5g

SATURATED:

12g

CHOLESTEROL:

96mg

TOTAL CARBS:

59g

FIBER:

19g

SUGARS:

10g

VITAMIN C:

58%

POTASSIUM:

1734mg

SODIUM:

2294mg

CALCIUM:

22%

IRON:

38%