Fruit cakes are becoming very popular in the health world, and I seriously considered having one at my wedding. The only reason I didn't is because we eloped and I didn't want to go to the trouble of making that big, beautiful cake for so few people. But here's my recipe, for your next special occasion! I like to use dates, figs, or apricots for the dried fruit and edible flowers would be a next-level decoration, but you can use any fruit you like for the toppings. Sliced strawberries and pineapple rings are lovely, but I recommend staying away from anything that would brown, like bananas or apples.
Keep your household clean, too!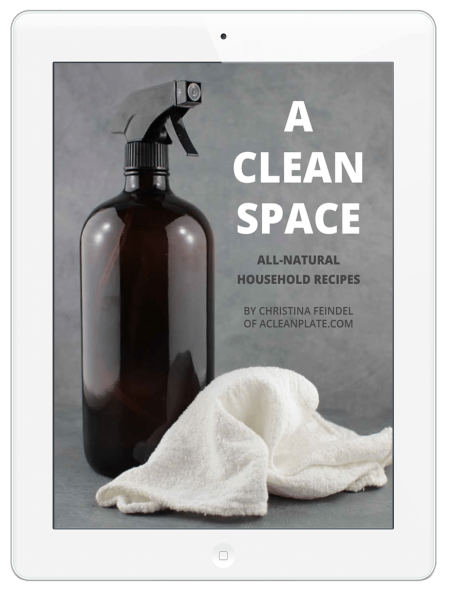 I may make my living as a food blogger, but my health-consciousness actually began long before I started cooking. Growing up with a sensitive nose and skin that would break out into a rash at the slightest provocation, I've been making my own cosmetics and cleaning products since high school. I hoped that avoiding these environmental toxins would not only improve my health, but be better for the environment and save me some money compared to buying high-end non-toxic products at a health-foods store. Whatever your reasons, making your own household products is easier than you might think. My e-book A Clean Space has all the tips, tricks, and recipes you need to get started–and it's only $6.99!
Instructions
Cut the rind from the watermelon and form the whole fruit into a cylinder, with sides as straight as you can manage.

Slice the watermelon into two or three 2" layers, depending on how large your fruit is.

Spread about 3/4 cup of the whipped cream on top of each layer, then stack the layers like a cake.

Spread the remaining whipped cream on the top and sides (you may have to periodically refrigerate the cake to get the cream to stick).

Decorate with fresh and dried fruit, then serve cold.