Tired of lettuce wraps, messy portobello mushroom buns, or complicated, time-consuming Paleo bread recipes? I know I was! Making a sandwich or a burger isn't supposed to cost a fortune or take hours, right? Half of the appeal is how quick and easy they are! Enter this Five-Minute Sandwich Bread. With a light, spongy texture and only a handful of ingredients, this microwave bun is ready in less than five minutes (no joke). You might even have all of the ingredients on hand already–and it can be a great way to get rid of leftover eggs or coconut flour when you don't have enough for larger recipes. This bread doesn't keep terribly well, so it's best made as needed in single servings. It can be used as a bun for burgers and sandwiches and also works well as the base for a benedict–it's mostly-neutral flavor and texture work well in just about any application. It makes a very nice sponge for tasty sauces like the chipotle mayo in the picture, too!
Keep your household clean, too!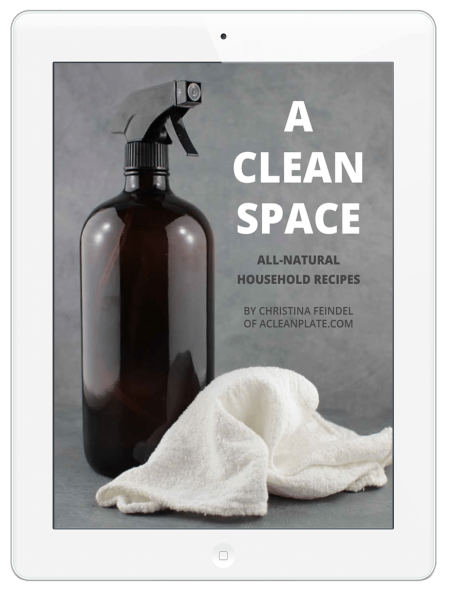 I may make my living as a food blogger, but my health-consciousness actually began long before I started cooking. Growing up with a sensitive nose and skin that would break out into a rash at the slightest provocation, I've been making my own cosmetics and cleaning products since high school. I hoped that avoiding these environmental toxins would not only improve my health, but be better for the environment and save me some money compared to buying high-end non-toxic products at a health-foods store. Whatever your reasons, making your own household products is easier than you might think. My e-book A Clean Space has all the tips, tricks, and recipes you need to get started–and it's only $6.99!
Nutrition Facts
Calories:
130
kcal
Carbohydrates:
9
g
Protein:
8
g
Fat:
6
g
Saturated Fat:
3
g
Polyunsaturated Fat:
1
g
Monounsaturated Fat:
2
g
Cholesterol:
186
mg
Sodium:
431
mg
Potassium:
65
mg
Fiber:
5
g
Sugar:
2
g
Vitamin A:
4
%
Vitamin C:
0.3
%
Calcium:
2
%
Iron:
15
%
Instructions
Mix all ingredients thoroughly in a 4" ramekin.

Microwave for 1:30, and an additional 30 seconds if it isn't completely set the first time.

When cool enough to handle, dump the bread out of the ramekin and slice the round in half to make a bun.