Tired of lettuce wraps, messy portobello mushroom buns, or complicated, time-consuming Paleo bread recipes? I know I was! Making a sandwich or a burger isn't supposed to cost a fortune or take hours, right? Half of the appeal is how quick and easy they are! Enter this Five-Minute Sandwich Bread. With a light, spongy texture and only a handful of ingredients, this microwave bun is ready in less than five minutes (no joke). You might even have all of the ingredients on hand already–and it can be a great way to get rid of leftover eggs or coconut flour when you don't have enough for larger recipes. This bread doesn't keep terribly well, so it's best made as needed in single servings. It can be used as a bun for burgers and sandwiches and also works well as the base for a benedict–it's mostly-neutral flavor and texture work well in just about any application. It makes a very nice sponge for tasty sauces like the chipotle mayo in the picture, too!
Are you suffering from adrenal fatigue?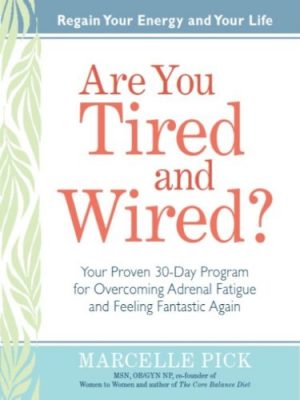 Are You Tired and Wired? is one of my favorite books on adrenal fatigue with chronic illness. It's a comprehensive yet straightforward examination of the factors at work and home that contribute to chronic adrenal dysfunction and the diet, lifestyle adjustments, and emotional reprogramming that can help fix it. A healthcare provider with a focus on women's health, Marcelle Pick will help you identify what type of adrenal dysfunction you suffer from and provide an easy-to-follow, science-based program to help you restore balance to your life. I found it extremely helpful with my own chronic fatigue!
Nutrition Facts
Calories:
130
kcal
Carbohydrates:
9
g
Protein:
8
g
Fat:
6
g
Saturated Fat:
3
g
Polyunsaturated Fat:
1
g
Monounsaturated Fat:
2
g
Cholesterol:
186
mg
Sodium:
431
mg
Potassium:
65
mg
Fiber:
5
g
Sugar:
2
g
Vitamin A:
200
IU
Vitamin C:
0.2
mg
Calcium:
20
mg
Iron:
2.7
mg
Instructions
Mix all ingredients thoroughly in a 4" ramekin.

Microwave for 1:30, and an additional 30 seconds if it isn't completely set the first time.

When cool enough to handle, dump the bread out of the ramekin and slice the round in half to make a bun.