I've mentioned in a couple of recent posts and newsletters that my husband and I recently bought our first house. Well, it's moving day! The truck is just minutes from arriving and it's a bittersweet feeling. We're going to miss our cute little Austin apartment and all the places and people we've come to love since moving here seven years ago. And as I thought about the final recipe I'd prepare in our packed-up kitchen, with just a few odd utensils and appliances to work with, I thought I'd better make a cool, refreshing summer beverage in the spirit of working under a hot sun. Something classic, like iced tea or lemonade. Well, this Tropical Lemonade fits the bill. Whether you're moving furniture down three flights of stairs, weeding a flower bed, or playing in the backyard, this fun, fruity beverage will help cool you off afterward. You can even use sparkling water if you like a bit of carbonated kick!
Struggling with thyroid disease?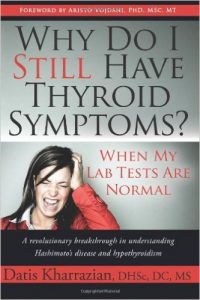 Why Do I Still Have Thyroid Symptoms? by functional medicine practitioner Datis Kharrazian is single-handedly responsible for my improved health over the past few years. It introduced me to the connection between autoimmune disease and lifestyle factors like diet at a time when my doctors were telling me there was nothing wrong with my thyroid even though I had high antibodies. This book gave me the information I needed to get the right tests ordered and seek proper treatment. It's a must-have guide for anyone who has already been diagnosed with thyroid disease, who is at risk due to family history, or who strongly suspects they may have it but isn't sure where to start. I can't recommend it enough!
Tropical Lemonade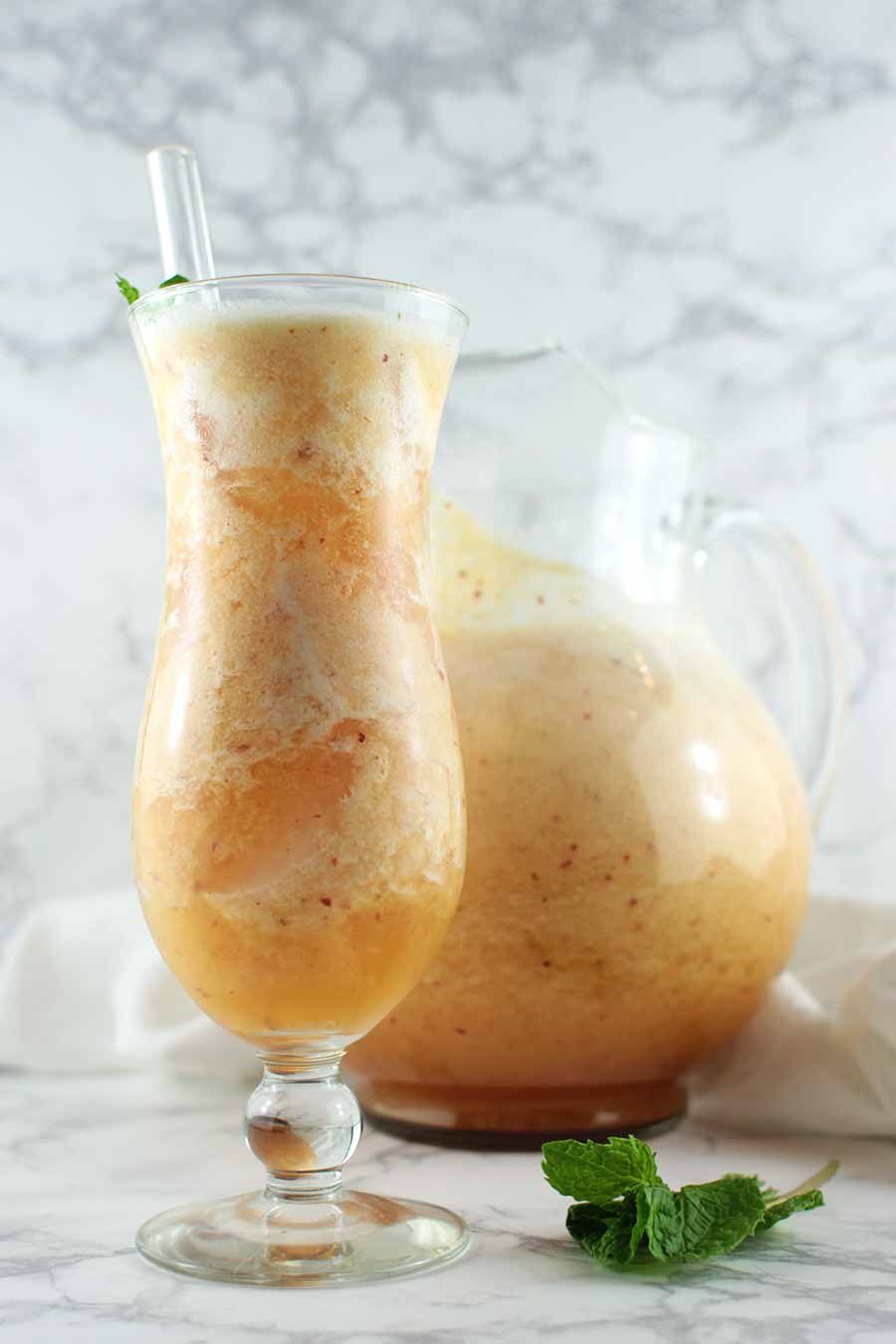 PREP TIME:

5

minutes

COOK TIME:

0

minutes

YIELDS:

8

servings

RATING:
Ingredients
2

large

peaches

,

pitted

1

small

pineapples

,

peeled, cored, and chopped

4

cups

water

,

chilled

1

cup

lemon juice

1/4

cup

honey

ice
CALORIES:
68kcal
PROTEIN:
1g
TOTAL FAT:
0.1g
MUFA:
0.03g
PUFA:
0.05g
SATURATED:
0.01g
CHOLESTEROL:
TOTAL CARBS:
19g
FIBER:
1g
SUGARS:
14g
VITAMIN C:
62%
POTASSIUM:
157mg
SODIUM:
4mg
CALCIUM:
1%
IRON:
1%
Ingredients

2

large

peaches

,

pitted

1

small

pineapples

,

peeled, cored, and chopped

4

cups

water

,

chilled

1

cup

lemon juice

1/4

cup

honey

ice

CALORIES:

68kcal

PROTEIN:

1g

TOTAL FAT:

0.1g

MUFA:

0.03g

PUFA:

0.05g

SATURATED:

0.01g

CHOLESTEROL:

TOTAL CARBS:

19g

FIBER:

1g

SUGARS:

14g

VITAMIN C:

62%

POTASSIUM:

157mg

SODIUM:

4mg

CALCIUM:

1%

IRON:

1%