Creamy and tart, this pasta is good piping hot or chilled. In the photo, I used spiralized summer squash for the noodles, but with a pesto like this, I prefer thinner, "angel hair"-style noodles like spaghetti squash. However, you can also use spiralized zucchini, beets, carrots, sweet potato, or just about any other firm, tuber-like vegetable you might like.
Looking for Low-FODMAP Recipes?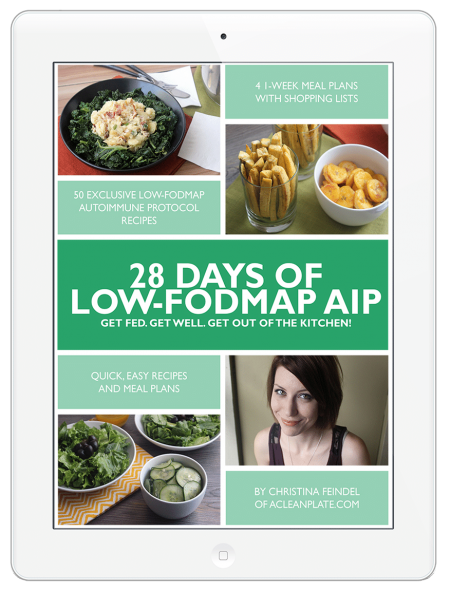 The low-FODMAP diet is often prescribed for people with IBS or Small Intestinal Bacterial Overgrowth (SIBO), and there's a huge overlap of that demographic with people with autoimmune disease. My e-book 28 Days of Low-FODMAP AIP combines both IBS- and autoimmune-friendly diets in a 28-day meal plan designed to jump start and simplify this often-challenging diet change. Just you wait: The meal plan includes 50 exclusive low-FODMAP recipes you won't find on my website or anywhere else, with dishes like Chicken Vindalo, Jambalaya, and crispy, crunchy Tostones. You'll be amazed at the variety of flavors still available to you! The ebook is available as a digital download for $9.99.
Nutrition Facts
Calories:
630
kcal
Carbohydrates:
31
g
Protein:
5
g
Fat:
58
g
Saturated Fat:
9
g
Polyunsaturated Fat:
8
g
Monounsaturated Fat:
39
g
Sodium:
1013
mg
Potassium:
1081
mg
Fiber:
14
g
Sugar:
7
g
Vitamin A:
17
%
Vitamin C:
49
%
Calcium:
10
%
Iron:
13
%
Instructions
Combine all ingredients except pasta in a bowl and mix well. Toss with the noodles to coat.