Italian Baked Eggs are traditionally made with a lot of marinara sauce and Parmesan cheese. If that sounds like the tastiest thing on the planet, I don't blame you. But wait 'til you try this much healthier adaptation packed with veggies, fresh herbs, and my nightshade-free nomato sauce!
Are you suffering from adrenal fatigue?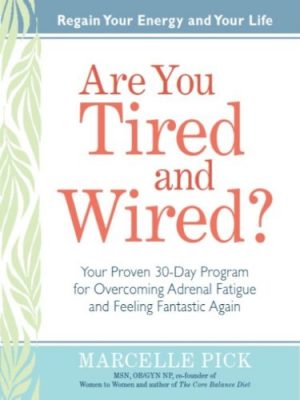 Are You Tired and Wired? is one of my favorite books on adrenal fatigue with chronic illness. It's a comprehensive yet straightforward examination of the factors at work and home that contribute to chronic adrenal dysfunction and the diet, lifestyle adjustments, and emotional reprogramming that can help fix it. A healthcare provider with a focus on women's health, Marcelle Pick will help you identify what type of adrenal dysfunction you suffer from and provide an easy-to-follow, science-based program to help you restore balance to your life. I found it extremely helpful with my own chronic fatigue!
Nutrition Facts
Calories:
203
kcal
Carbohydrates:
7
g
Protein:
14
g
Fat:
14
g
Saturated Fat:
5
g
Polyunsaturated Fat:
2
g
Monounsaturated Fat:
5
g
Cholesterol:
202
mg
Sodium:
700
mg
Potassium:
668
mg
Fiber:
2
g
Sugar:
2
g
Vitamin A:
122
%
Vitamin C:
47
%
Calcium:
10
%
Iron:
16
%
Instructions
Preheat the oven to 350F.

Divide the ground meat, spinach, and zucchini evenly between four ramekins.

Combine the milk, nomato sauce, oregano, salt, and pepper in a separate bowl.

Pour into the ramekins, dividing evenly, and bake for 15 minutes.

Raise the oven temperature to 400F.

Crack an egg into each ramekin and bake 12-15 minutes or until the whites are cooked through. Garnish with chives, then serve.