Italian Baked Eggs are traditionally made with a lot of marinara sauce and Parmesan cheese. If that sounds like the tastiest thing on the planet, I don't blame you. But wait 'til you try this much healthier adaptation packed with veggies, fresh herbs, and my nightshade-free nomato sauce!
Struggling with thyroid disease?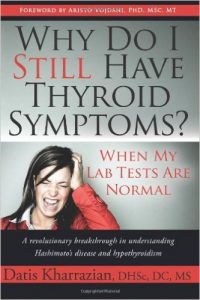 Why Do I Still Have Thyroid Symptoms? by functional medicine practitioner Datis Kharrazian is single-handedly responsible for my improved health over the past few years. It introduced me to the connection between autoimmune disease and lifestyle factors like diet at a time when my doctors were telling me there was nothing wrong with my thyroid even though I had high antibodies. This book gave me the information I needed to get the right tests ordered and seek proper treatment. It's a must-have guide for anyone who has already been diagnosed with thyroid disease, who is at risk due to family history, or who strongly suspects they may have it but isn't sure where to start. I can't recommend it enough!
Nutrition Facts
Calories:
203
kcal
Carbohydrates:
7
g
Protein:
14
g
Fat:
14
g
Saturated Fat:
5
g
Polyunsaturated Fat:
2
g
Monounsaturated Fat:
5
g
Cholesterol:
202
mg
Sodium:
700
mg
Potassium:
668
mg
Fiber:
2
g
Sugar:
2
g
Vitamin A:
6100
IU
Vitamin C:
38.8
mg
Calcium:
100
mg
Iron:
2.9
mg
Instructions
Preheat the oven to 350F.

Divide the ground meat, spinach, and zucchini evenly between four ramekins.

Combine the milk, nomato sauce, oregano, salt, and pepper in a separate bowl.

Pour into the ramekins, dividing evenly, and bake for 15 minutes.

Raise the oven temperature to 400F.

Crack an egg into each ramekin and bake 12-15 minutes or until the whites are cooked through. Garnish with chives, then serve.