Even as somebody that doesn't like cauliflower, I wholly recommend this satisfying and savory Roasted Cauliflower Soup. With garlic and onion, it's thick, creamy, and deliciously savory, but also adapts well. You can make this with either chicken or vegetable broth and season to taste with your favorite herbs and spices. This is one of my favorite ways to serve cauliflower during the cold winter months.
Are you suffering from adrenal fatigue?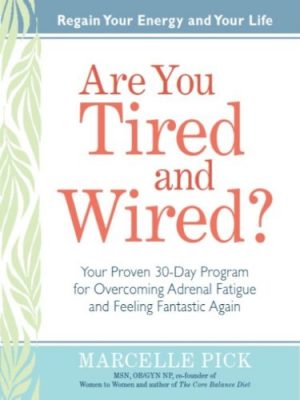 Are You Tired and Wired? is one of my favorite books on adrenal fatigue with chronic illness. It's a comprehensive yet straightforward examination of the factors at work and home that contribute to chronic adrenal dysfunction and the diet, lifestyle adjustments, and emotional reprogramming that can help fix it. A healthcare provider with a focus on women's health, Marcelle Pick will help you identify what type of adrenal dysfunction you suffer from and provide an easy-to-follow, science-based program to help you restore balance to your life. I found it extremely helpful with my own chronic fatigue!
Total Time:
1
hour
10
minutes
Nutrition Facts
Calories:
197
kcal
Carbohydrates:
12
g
Protein:
4
g
Fat:
15
g
Saturated Fat:
14
g
Polyunsaturated Fat:
1
g
Monounsaturated Fat:
1
g
Sodium:
1293
mg
Potassium:
500
mg
Fiber:
4
g
Sugar:
4
g
Vitamin A:
1
%
Vitamin C:
115
%
Calcium:
5
%
Iron:
5
%
Instructions
Preheat the oven to 350F.

In a baking dish, place the entire head of cauliflower and cover with half of the fat, salt, and water. Bake for 1 1/2 hours.

In a large pot, cook the onion and garlic in the remaining fat until tender.

Chop the cauliflower and add to the pot with the broth.

Simmer 10 minutes, then puree and serve.