Sorbets of all kinds are wonderful, easy-to-make treats any time you're craving something sweet and simple. Strawberries and oranges combine for the best of both worlds, something deliciously sweet and tart. If you don't have an ice cream maker, you can also make this in a high-powered blender by blending it, freezing it for fifteen minutes, blending it, and repeating two or three times until you get a semi-solid consistency. It won't come out with quite the same creamy texture, but it will still taste fantastic!
All-natural, organic makeup and skin care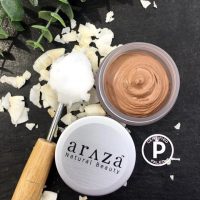 Araza Natural Beauty, founded by two sisters with Celiac disease, is the first Paleo-certified beauty company to offer a full range of products for skin, eyes, cheeks, and lips–all of which are additive, dairy, and gluten free. In all my years of experimenting with natural makeup, this has become my favorite, fool-proof brand for everyday looks!
Strawberry-Orange Sorbet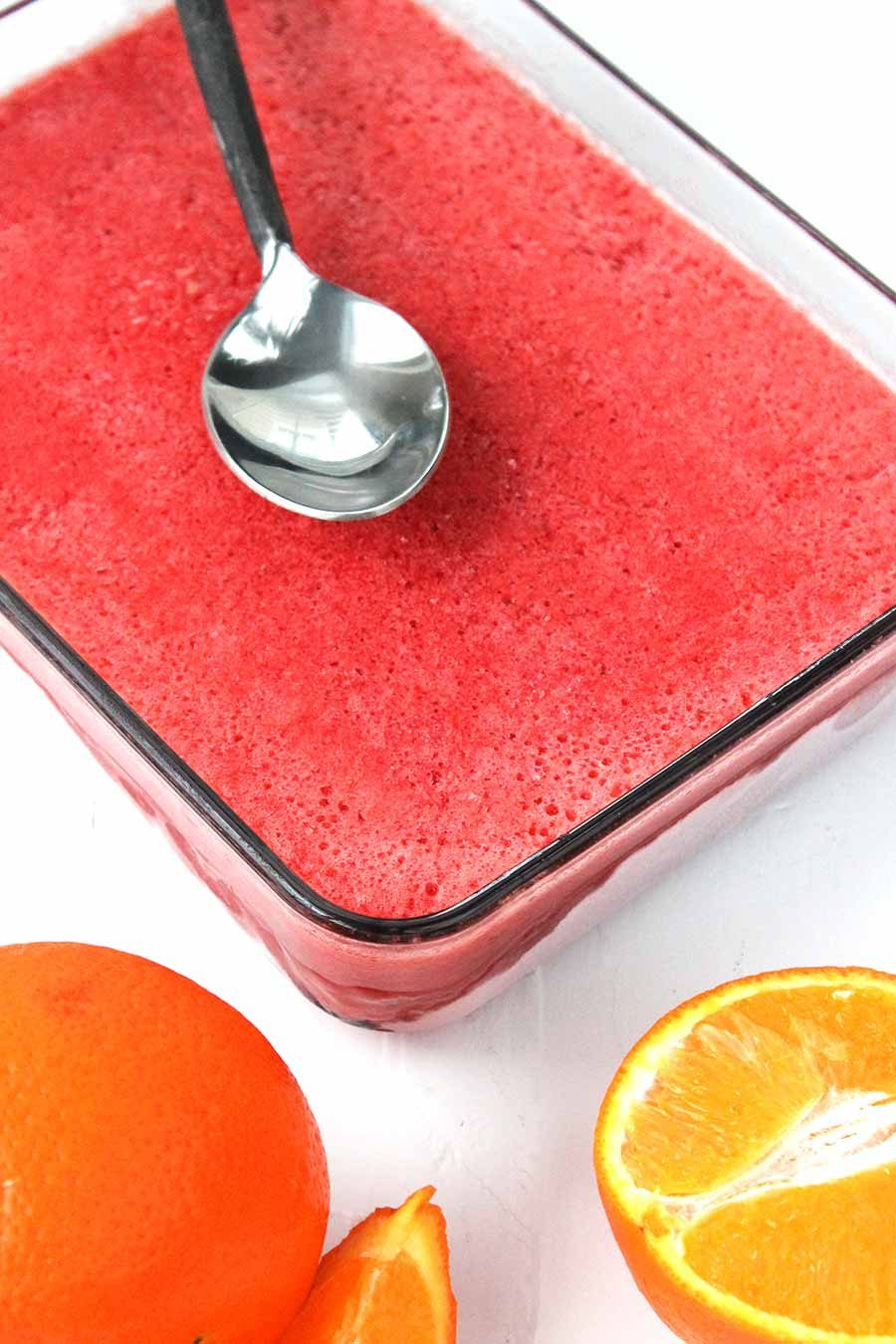 PREP TIME:

30

minutes

COOK TIME:

0

minutes

YIELDS:

12

servings

RATING:
CALORIES:
73kcal
PROTEIN:
1g
TOTAL FAT:
0.3g
MUFA:
0.05g
PUFA:
0.1g
SATURATED:
0.02g
CHOLESTEROL:
TOTAL CARBS:
18g
FIBER:
2g
SUGARS:
15g
VITAMIN C:
110%
POTASSIUM:
205mg
SODIUM:
2mg
CALCIUM:
2%
IRON:
3%
Ingredients

CALORIES:

73kcal

PROTEIN:

1g

TOTAL FAT:

0.3g

MUFA:

0.05g

PUFA:

0.1g

SATURATED:

0.02g

CHOLESTEROL:

TOTAL CARBS:

18g

FIBER:

2g

SUGARS:

15g

VITAMIN C:

110%

POTASSIUM:

205mg

SODIUM:

2mg

CALCIUM:

2%

IRON:

3%